Kevin Nash Thinks Kevin Sullivan Convinced Hulk Hogan To Turn Heel In WCW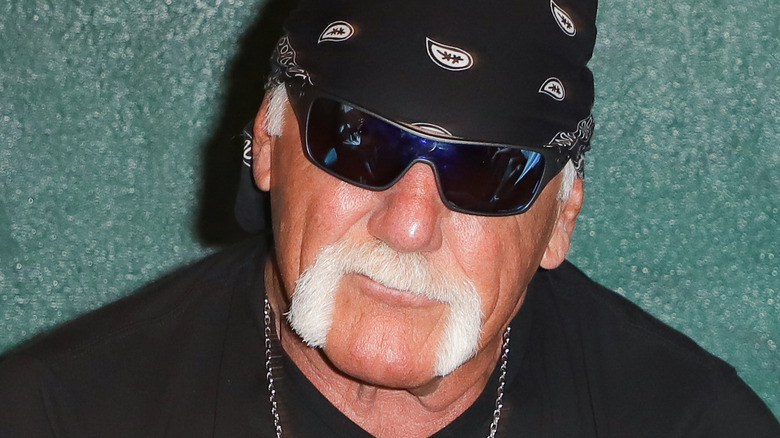 John Parra/Getty Images
There is little doubt that Hulk Hogan joining the nWo at Bash at the Beach 1996 remains the most significant heel turn in pro wrestling history. If not for Hogan joining the nWo, and WCW subsequently beating WWE in television ratings, fans might not have witnessed the breathtaking content produced by both promotions in the Monday Night Wars.
Former WCW booker Kevin Sullivan has previously claimed that he convinced Hogan to trade his red, white, and yellow colors for black, meaning he was indirectly responsible for the business reaching its greatest boom period. Kevin Nash, an original member of the nWo, was recently asked if there's any truth to Sullivan's claim.
"Kevin was the only person Hulk was with that day [before Bash at the Beach]," Nash recalled on his "Kliq This" podcast. "They were in Kevin's condo up at Daytona Beach. I 100 percent believe that [Sullivan's claim]."
Shortly before Sullivan convinced Hogan to do the inconceivable, he created the infamous Dungeon of Doom stable just so a babyface Hogan would have some on-screen adversity to overcome. While the faction has come under a ton of criticism over the years, Nash defended Sullivan's decision to create the stable, pointing out that WWE used the same formula of Hogan "beating up" on monsters and cartoonish bad guys. 
"If you don't beat anybody, it doesn't help Hulk," Nash stressed. "I think that was one of the things that made the red and yellow [version of Hogan] very stagnant. But, you know, you're always going to go through drought periods with talents."
To Sullivan's credit, he identified the "drought period" in Hogan's character and pulled the trigger on a move that changed the landscape of the business.