Tommy Dreamer Thinks That Shayna Baszler And Shotzi Need New Creative Direction In WWE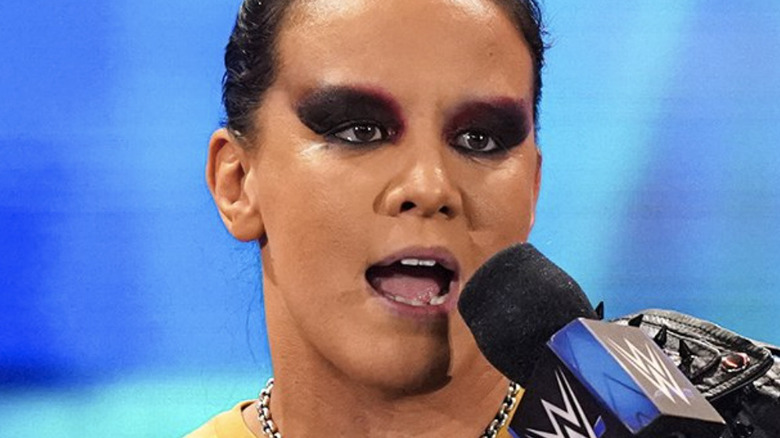 WWE
The 2023 WWE Draft is unfolding as WWE superstars and fans alike wait to see how the landscape of "Raw" and "SmackDown" will look for months to come. During a recent episode of "Busted Open Radio," co-hosts Tommy Dreamer and Mickie James had their own mock draft of sorts and discussed how certain stars would benefit from switching brands or receiving a creative shakeup in general. Specifically, Dreamer wants to see something change with former "NXT" Women's Champion Shayna Baszler.
"One person that I think is legit [that] needs better creative is Shayna Baszler," Dreamer said. "I think she looks like such a bad***, she is a bad***, and she also has Ronda Rousey with her. I would like to see something more with the both of them... because I saw her body of work in 'NXT,' and I was just like, 'Man, she's so different.' I always like different. Whatever brand she's on, give her a top talent push. Whether she loses or not, I'm not saying she has to beat the person, but she just is so credible and I feel a change is needed for her."
Dreamer also explained that Shotzi is another person who stands out and connects with the audience, but she hasn't been able to break out on the main roster since being called up in 2021. He drew comparisons to Jake "The Snake" Roberts in that Shotzi doesn't have to be the face of the brand or even win many championships, but that she is someone who should receive more of a spotlight.
If you use any quotes from this article, please credit "Busted Open Radio" with a h/t to Wrestling Inc. for the transcription.