Tony Schiavone Says That Promos Are The Only Way To Get Over Anymore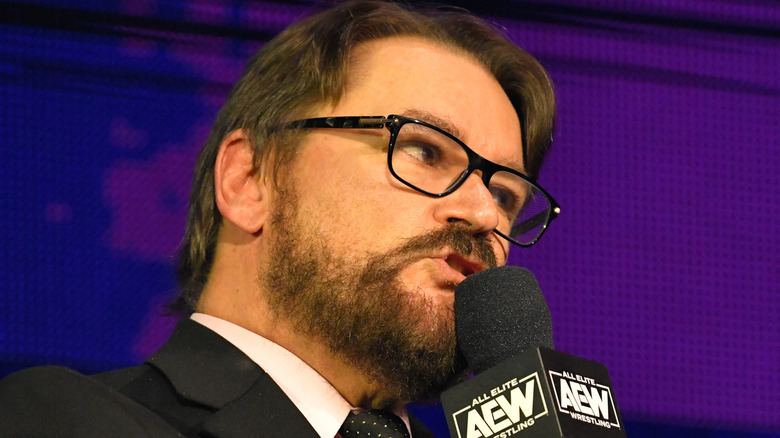 AEW
There's an old adage in professional wrestling that the talent has to talk people into the building, and that is something that AEW commentator Tony Schiavone feels is more important today than ever before. "I think being able to do promos is the only way you can legitimately get over," he said on the latest "What Happened When." "So great promos are the hallmark of great storylines."
The likes of MJF, Chris Jericho, and Britt Baker are examples of this in AEW, as they each get plenty of mic time due to having gotten over with their promos, and that in turn tends to lead to more opportunities onscreen. However, the power of the promo is something that Schiavone thinks has been important throughout his entire time in wrestling, as stories have always driven the interest of the fans. 
"Like old studio wrestling back in the day, it was the story and not the wrestling that brought you in as a viewer," Schiavone said. "This day and age is different, back then it was stories, not matches." Of course, the overall standard of the in-ring product has increased over time, and that is something that plays even more of a role now. This is particularly the case in AEW, where a lot of focus is given to the match quality due to the high caliber athletes the company boasts, but Schiavone thinks that it is a little bit of both that brings in the audience. "I think great matches make you want to see the guys and want to watch wrestling again," he said. "And I think great stories also bring you in."
If you use any quotes from this article, please credit "What Happened When" with a H/T to Wrestling Inc. for the transcription.