Thunder Rosa Talks Fabulous Moolah, Madusa, Trish Stratus, And Other 'Trailblazers'
While former AEW Women's World Champion Thunder Rosa continues to be on the shelf with a back injury, she continues to stay in the news thanks to her presence on the "AEW All Access" reality show that airs after "Dynamite" on Wednesday nights and her regular spot as Friday co-host of SiriusXM's "Busted Open." During this week's appearance, she delved into the history of women's wrestling a bit, talking about who she considers "trailblazers" or otherwise historically significant, even if that historical significance may not always be positive in nature.
"There is a couple of them that have been so controversial ... they did some stuff that they were not supposed to, and a lot of people got hurt," she explained. "One of them that I know a lot of people don't want to talk about is the Fabulous Moolah. She and her husband [Buddy Lee] had their girls, they toured with the girls. There's a lot of controversy around them. But her and Mildred Burke were [among] the few who trained the girls, had their girls going different places, and both of them held the NWA Women's Championship, and both of them had a way to do business with these females. The things that they did were not the best."
Modern-Day Trailblazers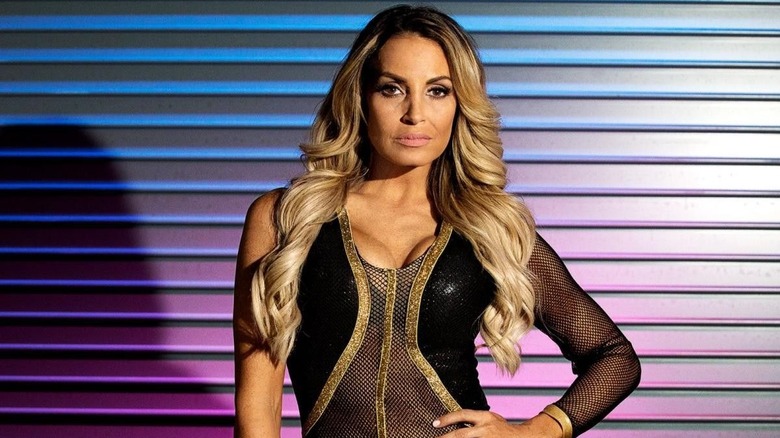 WWE
Rosa added that she feels that the history of both women has to be known in order for it to not be repeated. She did not, however, explain what she was attributing to Burke to include her alongside Moolah, whose history of allegations of sexual and financial exploitation of her students is well-known.
When it comes to more modern women who she considers "trailblazers," Rosa pointed to Madusa, Trish Stratus, Lita, and Jazz.
"[Madusa] is one of those people who came into wrestling where the only thing [in it for her] was to get all that anger out and do the best [at being] an athlete since she was not able to do that when she was younger," she added, also noting Madusa's stardom in Japan and the monster truck world.
If you use any of the quotes in this article, please credit "Busted Open" with an h/t to Wrestling Inc. for the transcription.