Former WWE Writer Dave Schilling Weighs In On Racial Discrimination Lawsuit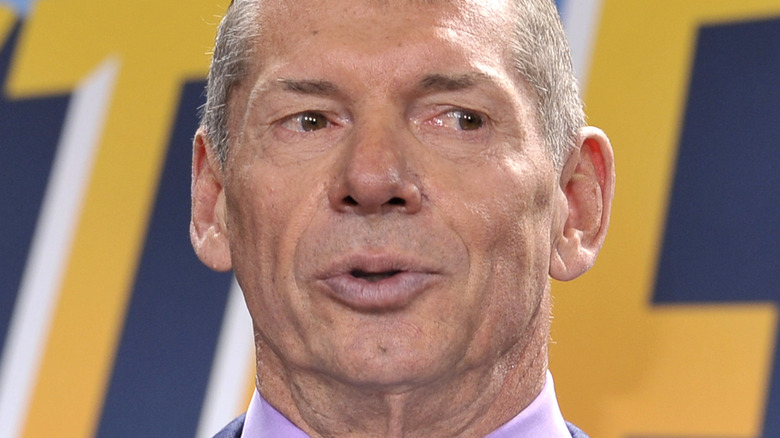 Michael N. Todaro/Getty Images
An ex-WWE writer is suing the company for discrimination, claiming that she was let go after raising concerns about racism in some of the creative team's scripts. Former WWE writer Dave Schilling recently joined the Inside the Weeds podcast and discussed the matter, and he said that he wasn't surprised to learn that someone had that type of experience while working with the promotion.
"It's not the best place to work if you are a person of color, you're a woman, you're LGBTQ... It's difficult because there are a lot of people there who are older, who are maybe not as sensitive to certain things. And at the end of the day, the person who makes all of the decisions is Vince McMahon." According to Schilling, McMahon isn't exactly the most sensitive person out there, but his position ensures that he has a lot of say over the WWE product and what makes it to the air.
The writer who's suing the promotion, Britney Abrahams, claims that she protested against several offensive scripts and ideas while she was with WWE. Examples include a pitch for Bianca Belair to use stereotypical jargon, and an idea for Mansoor to be revealed as an orchestrator of the 9/11 terrorist attacks. However, Vince McMahon, Stephanie McMahon, and other company employees allegedly discriminated against her for speaking up.
Schilling worked for WWE in 2019 and was involved in Kofi Kingston's "KofiMania" storyline, which saw him win the WWE Championship at WrestleMania 39. During the interview, he noted that the storyline could have gone down a questionable path, but he thought WWE actually handled it with care. "I never felt that storyline was disrespectful," he said. "I never felt that storyline was treated in a way where Kofi came off as, you know, kind of a token champion."
If you use any quotes from this article, please credit Inside the Weeds with an h/t to Wrestling INC. for the transcription.