Tama Tonga Reportedly A Free Agent, Working Without A Contract In NJPW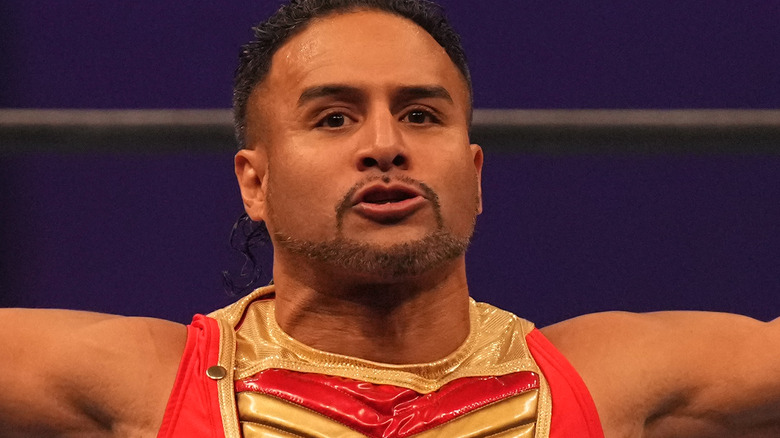 Etsuo Hara/Getty Images
NJPW has once again found itself in a potentially precarious situation of their own making, it appears, although as of Wednesday night they've mitigated some possible damage. On Thursday, Fightful Select reported that Tama Tonga, who lost the NEVER Openweight Title to David Finlay Wednesday night at Wrestling Dontaku and did a stretcher job in the process, has been working without a contract "for several months."
Fightful also confirmed reports that WWE had interest in Tonga, who was and still is legally a free agent, but did not move on him because of the unofficial hiring freeze on in-ring talent in that company. This comes on the heels of the previous NEVER Champion, Karl Anderson, also not being under contract while holding the title and signing with WWE without dropping the belt first, which eventually led to Tonga dethroning him on January 4 at Wrestle Kingdom, months after he returned to WWE.
In early 2016, NJPW's decades-long tradition of signing all talent to year-long contracts that all expired in January was called into question when WWE signed AJ Styles, Shinsuke Nakamura, Doc/Luke Gallows, and Anderson, all in one fell swoop. In the years since, the promotion has offered more long-term contracts and spaced them out enough for it not to be open season on their roster every January, but as the recent developments with Anderson and Tonga show, NJPW booker Keiji "Gedo" Takayama is still perfectly willing to put titles on wrestlers who his superiors do not have locked down with contracts.