Mick Foley Still Wants The Rock To Come Back To WWE And Wrestle Roman Reigns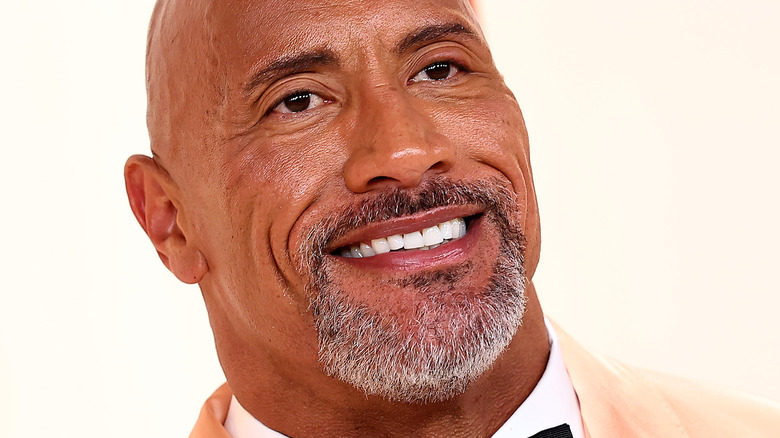 Arturo Holmes/Getty Images
Should a potential Roman Reigns vs. The Rock match be for a title? That question has been a talking point among wrestling fans for nearly three years, since rumors of the dream match first began. WWE Hall of Famer Mick Foley is conflicted on whether the feud needs to be for a championship, conceding that the stakes for the match could depend on Rock's schedule and availability.  
"It depends," Foley said on "Foley Is Pod." "If [WWE] know now that they can have Rock in a main event for WrestleMania 40 — with Roman's streak at that point surpassing 1,300 days — that would be a majestic match. They could have a heck of a feud without the title, too," Foley continued. "But, if they feel like they have The Rock in reserve, I think Roman holds that title, which might be why they divided the title [creating a new World Heavyweight Championship]." Speaking further on the newly-minted title, Foley said he likes "the idea of The Guy being The Guy," recalling his younger years watching Bruno Sammartino hold the WWE Championship for nearly 3,000 days.
As much as Foley appreciates the concept of multiple world champions in one promotion, Foley is "perfectly fine" with the world champion wrestling only once a month on pay-per-view, as he believes such a move "adds more prestige and reality" to a title reign. On that note, Foley doubled down on his take that Reigns holding the title until WrestleMania 40 would be the right creative decision. "Final answer — If Rock's in the works [for WrestleMania 40], I'm okay with Roman holding on to the title." Incidentally, next year will mark the 25-year anniversary of Rock's first WrestleMania main event — against Steve Austin in 1999 — which was also held in the city of Philadelphia. As such, the idea of Rock bowing out in front of the WWE Universe one last time is something that intrigues Foley.
If you use any of the quotes in this article, please credit "Foley Is Pod" and provide a h/t to Wrestling Inc. for the transcription.