Tony Atlas On His Shoe Fetish: 'If You're Not Strange, You're In The Wrong Business'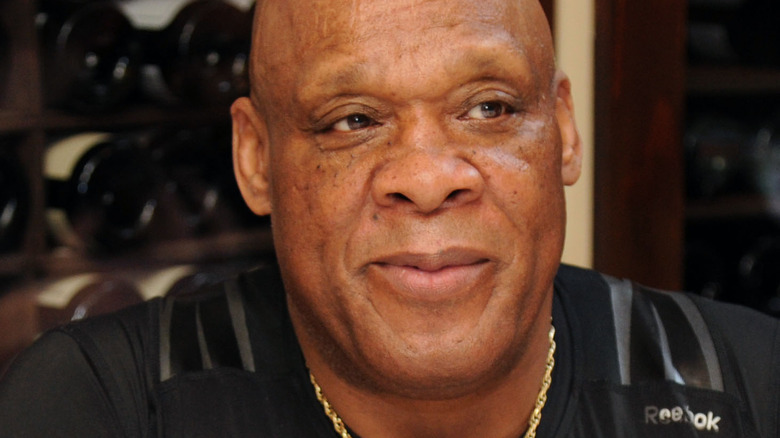 Bryan Bedder/Getty Images
Pro Wrestling legend Tony Atlas was a guest on the latest episode of the "Busted Open" podcast. While on the podcast, the former WWE Tag Team Champion wasn't shy about sharing how his fetish is shoes and it's a "humbling" experience. 
"I have what you would call a shoe fetish, but it's not sexual believe it or not," said Atlas. "What it does is humble me and what I do is I get a girl to play dominatrix and puts me in my place and it humbles me. When I first started in wrestling, the old timers used to say, "If you're not strange, you're in the wrong business.'"
Atlas began in the "right business" in 1974 for the National Wrestling Alliance. He later began his WWE career in the 1980s, when he teamed with Rocky Johnson, (Dwayne "The Rock" Johnson's father) and they made WWE history by becoming the first African-Americans to win the WWE World Tag Team Championship. He was inducted into the WWE Hall of Fame in 2006. Before his pro wrestling career, Atlas was a professional bodybuilder, and he won the Mr. USA bodybuilding title.
The 69-year-old also is still wrestling, one of his last matches was in March for the independent promotion, Southern Illinois Championship Wrestling. He had teamed up with another WWE Hall of Famer, Bob Orton, and they won the SICW Tag Team Titles.
If you use any quotes from this article, please credit SiriusXM's "Busted Open Radio" with a h/t to Wrestling Inc for the transcription.