Road Dogg Says He 'Dropped The Ball' With WWE Storyline Involving Rusev And Lana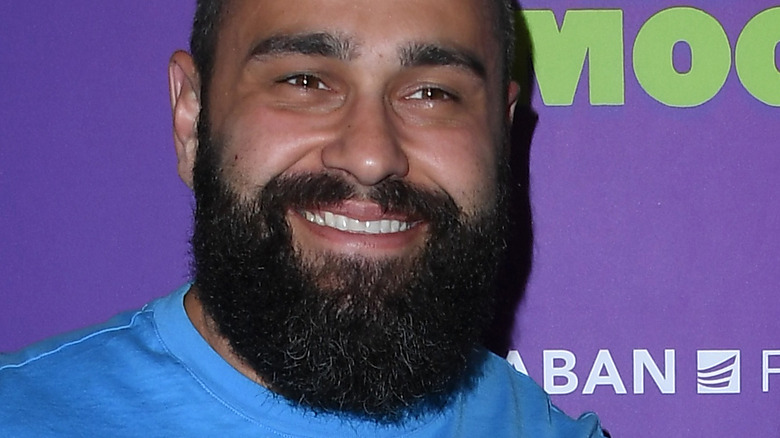 Steve Granitz/Getty Images
While stories surrounding Vince McMahon's unwillingness to get behind the "Rusev Day" movement are well-documented, it's hard to dispute the fact that Rusev and Aiden English were not stripped of television time. As revealed by English recently, the WWE machine did not "want to stomp" the storyline, and the only hurdle holding the duo back was McMahon's perception of Rusev.
As Backlash 2018 rolled around, the "Rusev Day" storyline took a drastic turn as Lana reunited with her husband in a backstage segment, where she implied that English was holding Rusev back from hitting greater heights in WWE. Eventually, English would turn on Rusev and end the storyline for good. 
"Road Dogg" Brian James, the lead writer of "WWE SmackDown" at the time, still rues the manner in which the storyline was handled.
"It's one of the things that I, don't want to say regret, but when the conversation comes up about Rusev and Lana, I feel like they slipped between my fingers," James said on his "Oh...You Didn't Know" podcast. 
"I dropped that ball," James added. "I liked Aiden English with them, too. That's one of the things that, if I could go back and do it differently, I would try to."
James did not elaborate on why the storyline went in a different direction, and whether McMahon had an involvement in the same. However, he echoed English's earlier take that the WWE machine was not opposed to the storyline.
"The iron was hot," James admitted. "[But] to say we didn't strike is not true, because we wrote it. We wrote the Rusev Day segment that started it all. We wrote it in a way for it to be a thing. And when it became one, we just didn't continue with it. Look, that's a failure, but it's just a creative failure in pro wrestling."