Road Dogg Says Watching Paige And Emma In WWE NXT Changed His Mind On Women's Wrestling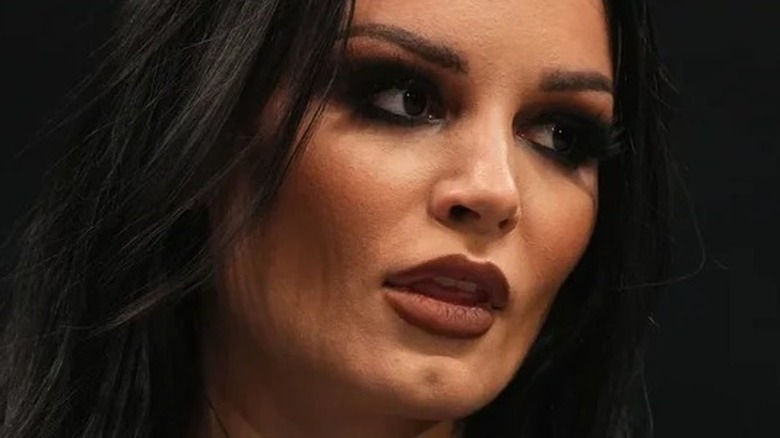 AEW
While it may sound sacrilegious to modern-day wrestling fans, there was a point — not too long ago — when women's matches were dubbed as "a bathroom break" by a large portion of the fanbase. In fact, even the people working within the industry were not fond of women's matches — case in point, "Road Dogg" Brian James, who joined the company as a writer and producer in 2014.
When James took on a backstage role in WWE, he quickly realized that women wrestlers were no longer going to be treated as tertiary-level performers, a far cry from his days as an active wrestler. James knew he had no choice but to get behind the women's revolution, a movement the WWE machine was firmly behind. However, James' so-called "flip" happened organically when he watched Saraya (FKA Paige) and Emma tear the house down on the "WWE NXT" brand. 
"I was a huge fan of Paige," Road Dogg admitted on his "Oh...You Didn't Know" podcast. "Watching her and Emma wrestle one time was the first time I really understood and got [women's wrestling]. I don't know, maybe it's just sexism, but I never liked women's wrestling. 
"When I saw them wrestle — the effort they put forth, the athleticism and psychology they put into it, totally changed my mind right then and there on women's wrestling."
As the lead writer of "WWE SmackDown" in 2018, it was James who made the decision to instate Saraya as the new general manager of the blue brand. Reflecting on the creative decision, James felt he had to find other ways to put Saraya on television after she retired from in-ring competition.
"I've been a fan of hers forever," James said of Saraya. "I thought she was a great worker, a great promo. When she spoke, I believed her, and that's what we needed out of a general manager."