Chris Jericho Calls Jesse Ventura And Vince McMahon The Greatest Commentary Team Ever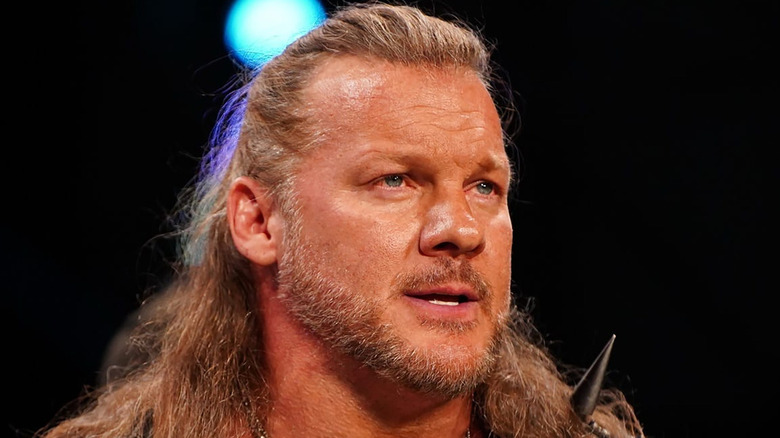 AEW
The wrestling world has produced several legendary commentary teams throughout the years, but Chris Jericho is a fan of one duo in particular. On the latest episode of Talk Is Jericho, the AEW star was joined by Lance Storm, Bryan Alvarez, and Big Vinny V for a "WWE Saturday Night's Main Event" watchalong. The episode in question, which aired on November 28, 1987, saw Vince McMahon and Jesse "The Body" Ventura call the action — and their commentary work drew some positive feedback from Jericho and the others.
"I grew up in Winnipeg, Canada. I never heard Gordon Solie's voice ever to this. so I didn't hear Gordon Solie," Jericho said. "Jesse the Body and Vince McMahon are the greatest commentary team of all time." Jericho also praised Ventura for heeling it up on commentary, while noting that McMahon was an expert at promoting the product. "Jesse was kind of the first heel... [Vince] is still one of the greatest at getting over the angles he wants to get over." 
Storm also chimed in with his thoughts, praising Ventura for his heel work on commentary and the energy he and McMahon brought to the table. "I enjoyed the fact that Jesse would heel Vince, and deep down I knew Vince was the owner, and there was value to that. This is a small version of Austin and McMahon."
McMahon and Ventura were the voices of "Saturday Night's Main Event," WWE Superstars of Wrestling" and some pay-per-views in the late 1980s. However, their pairing was short-lived as Ventura left the promotion in 1990, eventually leading to a career in acting and politics.