Henry O. Godwinn Recalls Working Against The Legion Of Doom With A Broken Neck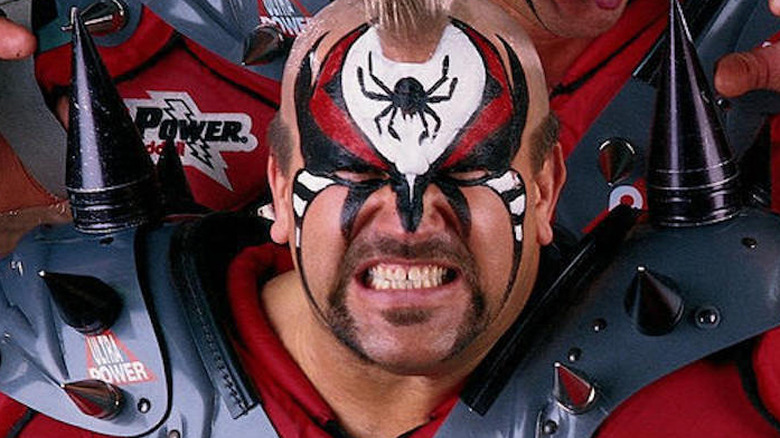 WWE.com
Henry O. Godwinn, real name Mark Canterbury, and his tag partner Phineas, were a surprisingly dominant force in WWE tag team wrestling, despite their cartoonish demeanor. But a match against Hawk and Animal of The Road Warriors essentially put an end to their time on top. 
The tag team recently appeared on "The Two Man Power Trip" podcast, and spoke about how Canterbury broke his neck in a match against The Road Warriors.
"It happened," Canterbury recounted. "And I didn't stooge nobody out that night." Canterbury stated that the late Road Warrior Hawk was not in the best shape mentally or physically at the time, as he'd been battling a very public battle with substance abuse, which soon became so apparent that it was made part of Hawk's storyline.
"I knew the state Hawk was in, so I felt uncomfortable, so I didn't say nothing," Canterbury continued. "But it happened. Can't do nothing about it now."
"[I wrestled] 7 weeks with a broken neck." According to the tandem, they were supposed to win the tag titles before Mark had to go get spinal surgery, making the already-tragic injury all the more disappointing. Canterbury blames a myriad of factors on the tag team's Doomsday Device going wrong and breaking his neck.
"Hawk just didn't hit me right, with enough force," Canterbury explained. He said that he asked not to take the flipping bump that followed the move, also noting that Animal was unable to give him the boost that he usually gives other, smaller opponents. "We're too big [for that bump.]"