Speedball Mike Bailey Discusses Wrestling In Upcoming NJPW Best Of The Super Juniors 30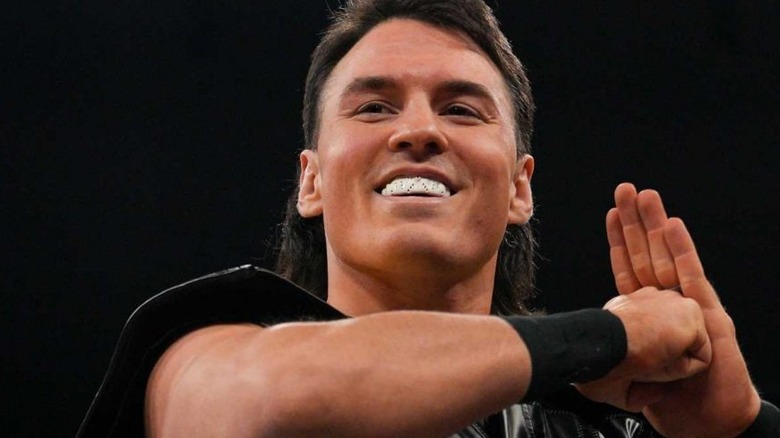 Impact Wrestling
"Speedball" Mike Bailey is having a wild 2023. The former Impact X Division Champion is set to head to Japan to take part in New Japan Pro-Wrestling's Best of Super Junior Tournament, and in an interview on the "Battleground Podcast," Bailey said that he's excited to once again connect with the Japanese crowds.
"I don't think there is anywhere in the world where the audience is taking as much detail and appreciating all the intricacies like it is in Japan," Bailey said. "I think it's why Japanese wrestling is so good. I think New Japan is the best promotion in all of Japan. I think the audience is incredibly appreciative of that and seeks to understand the wrestling that is happening to the level that the performers are doing it. That's always been really special to me is that connection with those Japanese audiences."
The tournament is set to begin on Friday, May 12, and "Speedball" is trying to stay focused, as he is not slowing down after the tournament.
"Somehow my schedule gets crazier and crazier [over the next 6 months]," Bailey explained. "I've got a lot of fun things coming up. Impact Wrestling has been on a hell of a hot streak, selling out bigger and bigger venues ... I don't know. I have no idea [where things could go from here."
According to Bailey, he didn't see himself in BoSJ even six months ago but is doing his best to keep his focus on the task at hand.
"I'll be in Japan for the next two weeks so that's all that's on my mind right now."
If you use any of the quotes in this article, please credit "Battleground Podcast" with an h/t to Wrestling Inc. for the transcription.