Teddy Long Explains Why He Never Got A WWE Action Figure Despite Being SmackDown GM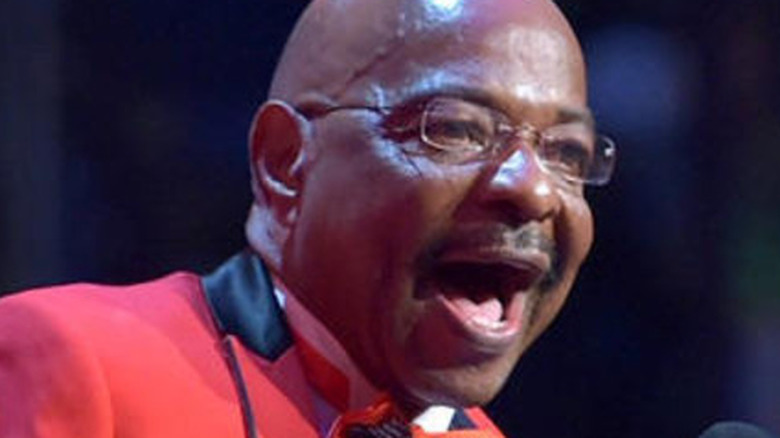 WWE
Teddy Long accomplished a lot in his WWE career, but one thing that he never achieved was receiving his own action figure.
While speaking with "WrestleBinge," the WWE Hall of Famer detailed the discussions he had with former road agent and talent relations executive John Laurinaitis and asked him why he hadn't been given an action figure.
"I remember going to him one time and I asked him [why I didn't] have an action figure," Long said. "He said to me that they had already talked to the consumers and the consumers said that they wouldn't buy my doll."
Long added that he thought Laurinaitis' statements were bold, having previously expressed his frustrations with the halting of production of the action figures he received that came in packs of other WWE Superstars including The Undertaker and Rey Mysterio.
"That was the time that I went to The Undertaker and I asked 'Taker [if he] would go speak to Vince about what Laurinaitis just told me," Long said. "Maybe that's why I don't have one."
The veteran star said that while there were also bits and bobs of his own action figure that came with other ones, anywhere from three to five of them would have had to be purchased in order to make a complete action figure of him. He felt as though WWE were just making the pieces just to say that they made them.
Long and Laurinaitis worked opposite one another throughout the first half of 2012 as the General Managers of "WWE SmackDown" and "WWE Raw" respectively.
If you use any quotes from this article, please credit "WrestleBinge" with an h/t to Wrestling Inc. for the transcription.