Demolition's Smash Never Heard Comparison To Road Warriors Until Recently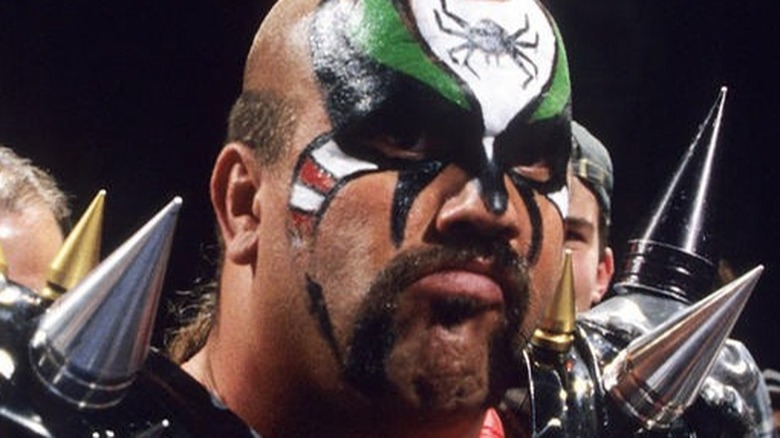 WWE
At one point in the late '80s, a lot of the pre-Internet chatter surrounding Demolition was that they were WWE's answer to The Road Warriors. However, Smash of Demolition has revealed that Vince McMahon had no intention of creating WWE's version of Animal and Hawk, who were selling out arenas and main eventing pay-per-views at the time, an unprecedented feat for a tag team.
"When Vince came to me and pitched the gimmick, there was no mention of The Road Warriors, or 'We want you to be like The Road Warriors,'" Smash told "Wrestling Perspective Podcast" recently. "I never even heard of that. I never thought that we were like The Road Warriors."
As he continued to dismiss the Road Warriors comparisons, Smash pointed out how Demolition didn't work only the physical style that was synonymous with Animal and Hawk.
"We actually got down to the mat and wrestled people, you know? Road Warriors never did that," Smash said. "[When] we wrestled The Rockers, we took bumps for them. We were the team that worked with every team — differently. We weren't just the strong guys. That's why I never thought we were like The Road Warriors."
Furthermore, Smash believes there was a clear demarcation in the fanbases of the two tag teams, suggesting that Road Warriors were over "in every other territory" but WWE and Demolition were "over in Vince's territory" but not elsewhere.
"The fans didn't really know," Smash added. "Either you watched the WCW and NWA, or you watched the WWF."
'it just felt like a regular tag match'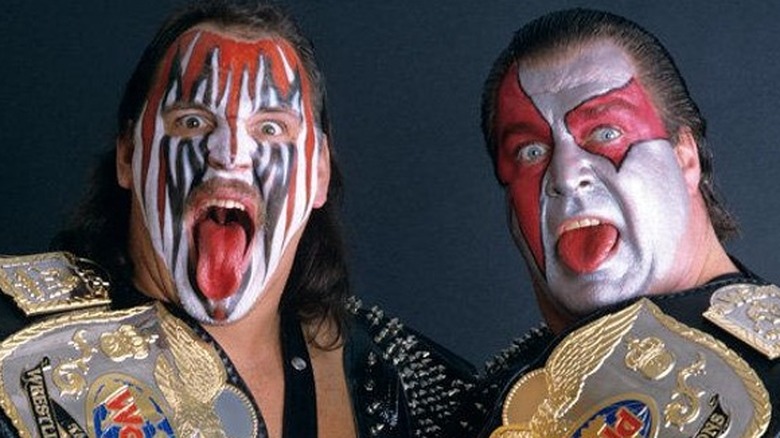 WWE
When June 1990 rolled around, The Road Warriors made their long-awaited jump to WWE as the rebranded Legion of Doom. Almost instantly, the chatter surrounding Road Warriors vs. Demolition picked up steam. Unfortunately for wrestling fans, neither the rivalry nor the matches lived up to the hype. 
Smash believes McMahon made the wrong creative decision by introducing Animal and Hawk as babyfaces against the heel trio of himself, Ax, and Crush. 
"I thought that was the biggest mistake ever," Smash said of LOD debuting as good guys. "They put us together — it didn't mean anything. These two top teams are going against each other, and it just felt like a regular tag match. 
"If they would have kept us apart and kept us as babyfaces, and let those guys be whoever the crowd wanted them to be, and eventually put us against each other, it would have been a huge match and would have worked better."
Smash then proceeded to compare McMahon's handling of LOD vs. Demolition to Ric Flair vs. Hulk Hogan — another dream match that never lived up to the billing, and was also scrapped from the WrestleMania 8 card. Smash said he was excited when he heard Animal and Hawk were joining WWE, but everything that followed was "a huge letdown."
"It was a letdown for those guys, too," Smash argued. "The issue is — they were trying to kill us off, and the fans were not letting that happen. They wanted Road Warriors over as babyfaces, but those guys were heels. That [rivalry] could have taken us to a whole new level. Instead, things went the other way, and it made us worse."