Konnan Says Eric Bischoff Not Understanding Lucha Libre Derailed His Initial WCW Run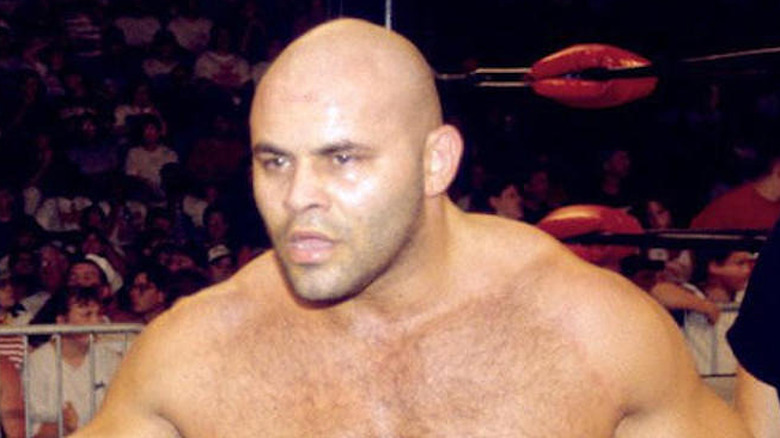 WWE
Konnan will go down in the history books as an influential figure in professional wrestling largely due to his role in bringing lucha libre to mainstream wrestling fans in America. However, when he signed with WCW in 1996, there were two huge factors that held him back from reaching the same level of superstardom in the United States that he saw in Mexico: "Eric [Bischoff] had a lot of cultural ignorance and I didn't know how to wrestle the style."
During an appearance on "Wrestling Observer Radio," the legendary luchador shared that he was originally meant to face Hulk Hogan in WCW. Although, since "Easy E" wasn't familiar with his work and Konnan wasn't used to the predominant genre of American wrestling, those plans were suddenly derailed.
"We get along, but [Bischoff] never gave me that respect because he didn't follow lucha libre," he said. "He was basically talked into bringing me in by Kevin Sullivan. They originally wanted me to wrestle Hogan and we were going to have one match in the United States and one match in Mexico. They actually gave me the US Championship really quick against One Man Gang, who was very difficult to work with because he didn't want to do the job. But I was a big problem because they assumed that I knew American wrestling... I had to deprogram myself to learn the American style and I think they gave up on me instead of pushing me to the moon really quick."
After successfully defending his championship against legends like Eddie Guerrero and Jushin Thunder Liger, Konnan would lose the title to Ric Flair as Bash at the Beach 1996. After that, he was relegated to Sullivan's floundering Dungeon of Doom, where his momentum was lost until he joined the nWo in 1997.