Tony Khan Once Thought It Was Inconceivable That A Company Could Challenge WWE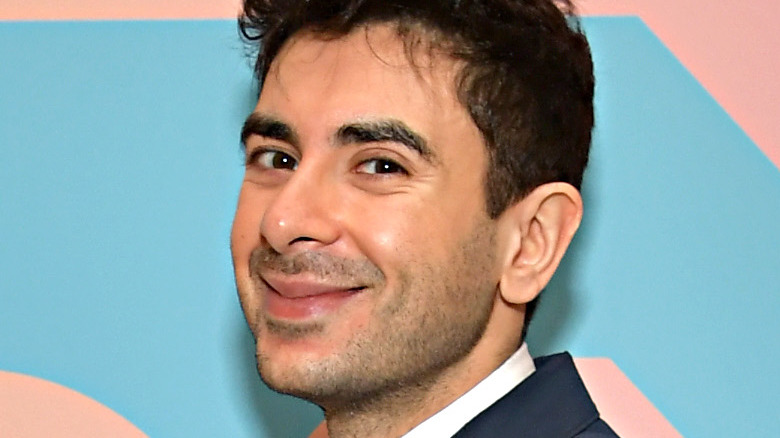 Emma Mcintyre/Getty Images
Tony Khan was interested in wrestling from a very young age. 
In a new interview with "Midday with Chad Hastings & Zay Collier," the AEW CEO said he'd been a wrestling fan since he was seven years old, and had been writing a show called "Dynamite" as well, that would take place on different nights. "Now it's on every Wednesday night on TBS," he said. "It's pretty amazing how quickly the company's grown."
According to Khan, when he was growing up, WWE was in direct competition with WCW, with ECW filling a smaller niche in the industry. "It was actually inconceivable to me that there would be another challenger wrestling promotion," he said. "After those companies went out of business, there wasn't anything that represented a true challenger brand in the sport."
Khan says that he began thinking of the company that would become AEW in 2018, citing a renewed interest in the TV industry, as well as multiple stars of the sport not being under contract as making a wellspring from which AEW could spawn.
"My first conversation was with Kevin Reilly who was at the time the president of TBS and TNT," Khan explained. "I talked to Kevin Reilly at a cocktail party and brought it up to him, he's a friend of mine, and I suggested in April 2018 that I think there's a real opportunity. It's just over five years ago. It's crazy how time has flown." Khan told Reilly that he felt confident could run a promotion, and felt they could deliver great ratings, "and now it's all happened."