Jim Ross Claims Chyna Wanted The Same Amount Of Money As Stone Cold Steve Austin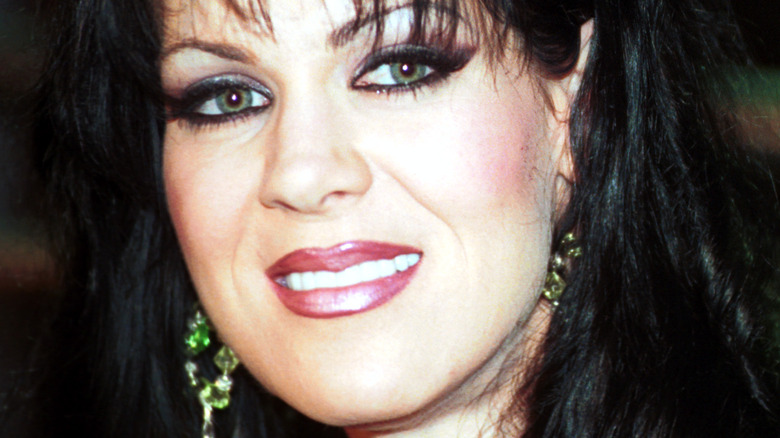 Spencer Platt/Getty Images
WWE underwent a strange period of transition in the year 2003: Steve Austin retired, The Rock dipped his toes in Hollywood, and the highly-touted OVW call-ups were being brought up to the main roster. 
Jim Ross, WWE's EVP of Talent Relations at the time, went on a hiring spree, and among the talents he brought back was Sable, who had sued WWE in June 1999, citing allegations of sexual harassment and unsafe working conditions. Reflecting on Sable's return to WWE in 2003, Ross compared his contract negotiations with Sable to that of Chyna — another crossover star who quit after a falling out in 2001.
"I had a lot of issues trying to negotiate a contract with Chyna," Ross recalled on his "Grilling JR" podcast. "Chyna was demanding that she make the same money as Austin. I thought that might have been a little far-fetched. That ended up being the straw that broke the camel's back, if you will. It's just that you're not gonna get a $1 million guarantee, and she didn't understand why. 
"She actually thought she was a bigger star than Austin," Ross continued. "Because she was female, and had that advantage, uniqueness, and a one-of-a-kind deal."
Unlike Sable, Chyna never returned to the WWE after failing to renegotiate a new contract with Ross in 2001. While addressing the same, Ross praised Sable for putting aside her differences with WWE and being easy to negotiate with.
"Rena [Sable] was never hard for me to do business with," Ross said. "She wanted to come back and make things right. I think she had second thoughts about how she left. You've got to have a short memory in wrestling. You've got to do what's best for the company." 
Ross added that Vince McMahon was also on board to bring Sable back despite her acrimonious exit in 1999.