Bret Hart's Star To Be Unveiled On The Canadian Walk Of Fame Next Week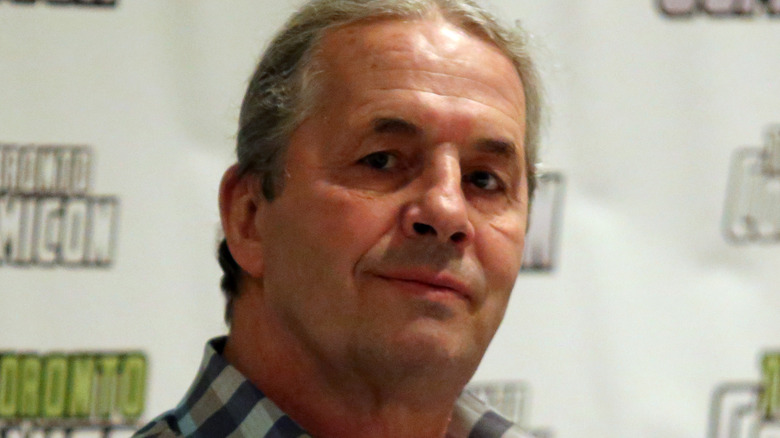 Isaiah Trickey/Getty Images
Bret Hart was inducted into Canada's Walk of Fame in 2021, but "The Hitman" will finally be honored at a ceremony alongside other 2021 and 2022 inductees on May 26. The event will be held on Simcoe Street, located east of the Roy Thomson Hall, in Toronto. 
The WWE Hall of Famer will join Ajay Virmani, Graham Greene, Jully Black, and the families of Frederick Banting, Charles Best, James Collip, John Macleod, and Salome Bey at the event. Elsewhere, Allan Slaight, Bruce Cockburn, Damian Warner, Senator LGEN Romeo Dallaire, and Keanu Reeves are the other inductees and honoraries who are scheduled to celebrate the occasion.
#Toronto! Join us for a @CWOFame Sidewalk #StarUnveiling as we honour our 2020 & 2021 Inductees!

📅 May 26,2023 | 12PM
🎉 @ajayvirmani1, @BretHart, #GrahamGreene , @JullyBlack, & families of: #Banting , #Best , #Collip , & #Macleod , & @RealSalomeBey
💰FREE pic.twitter.com/YEYRJj9Thi

— Canada's Walk of Fame (@CWOFame) May 17, 2023
Hart's Walk of Fame induction is particularly significant as he's the first professional wrestler to receive the honor. In 2021, "The Hitman" took to Instagram and thanked his fans for pushing to get him in, stating that he noticed their support for him throughout the years. Furthermore, while he's delighted to be the first wrestler to be inducted, "The Hitman" hopes his inclusion opens the door for other Canadian wrestlers to become part of the Walk of Fame moving forward. 
Canada's Walk of Fame credits Hart for changing the landscape of the wrestling business in the early 1990s, ushering in an era that emphasized the importance of technical prowess and in-ring work. The biography also describes him as one of the best performers to lace up a pair of boots, an assessment that many wrestling fans and industry experts agree with given that Hart is known as the best there is, the best there was, and the best there ever will be.