John Cena Says Ruthless Aggression Era He Helped Bring To WWE 'Sucked' For Him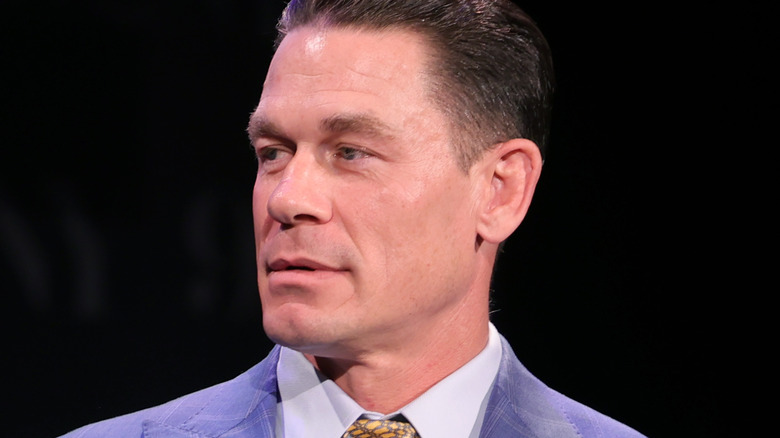 Michael Loccisano/Getty Images
John Cena uttering the words "Ruthless aggression" helped kickstart an entire era, with the moment itself being one that many people look back on as a celebrated one in his career. However, Cena himself feels somewhat differently, as he admitted to "NotSam Wrestling" that the time period in question wasn't fun for him, personally. 
"It sucked for me," Cena said bluntly. "I had no direction, I was asked to be a good guy when I'd gotten my experience as a bad guy, so I was asked to do something new. I lost my nickname, I had my real name, so what is a John Cena? I don't know what that is. I was too stupid to realize that I could use the two words — 'ruthless' and 'aggression' — and create a personality. I wish I could get that opportunity now." 
Instead, Cena feels like he squandered the moment, despite the fact he admits that WWE gave him a chance after he debut against Kurt Angle and then faced Chris Jericho. Instead, Cena ended up working on the weekend program "WWE Velocity," which saw him drop down the roster overall until he was ultimately told he was going to be cut. 
"The European tour in the fall saved me, so that's my scariest moment," he said. "There have been so many performers that have been released from WWE and go onto really have wonderful careers elsewhere and then maybe, eventually come back, and that's fine. I don't think I would've come back. I don't think I would've done anything else"
If you use any quotes from this article, please credit "NotSam Wrestling" with a H/T to WrestlingInc. for the transcription.