Charly Arnolt Reveals Tony Khan Left The Door Open For Her To Sign With AEW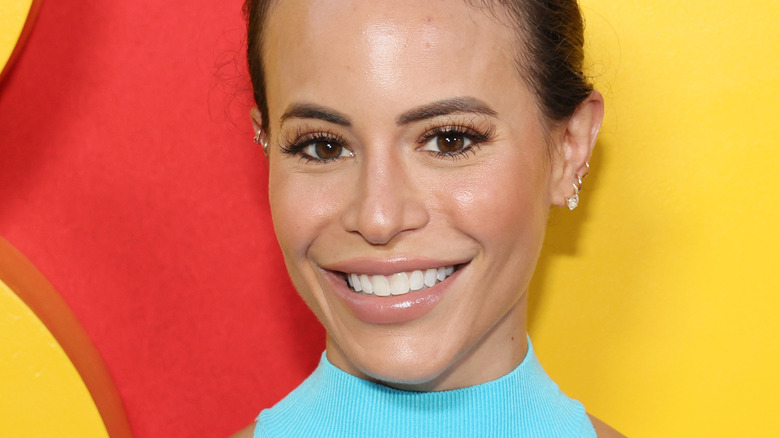 Dia Dipasupil/Getty Images
Former WWE announcer Charly Caruso, now known as Charly Arnolt, recently made headlines when she announced that she was leaving ESPN to join OutKick. During a new interview with Jim Varsallone to discuss her move, Arnolt opened up about her relationship with AEW President Tony Khan and how she landed in WWE after accompanying Khan backstage at a WWE event several years ago. Arnolt also expressed her gratitude for the opportunity to work for WWE, which has opened doors for her elsewhere.
Arnolt began working for ESPN in 2018 while still with WWE, but then she left WWE in 2021 to work for ESPN full-time. It appears that the door is not closed on her working for a wrestling promotion again as Khan has extended an invite for her to work in AEW.
"I think Tony has always left the door open there [in AEW]," Arnolt said. "ESPN wasn't so keen on letting me do other opportunities while I was under their roof. So yeah, potentially now. But then there's also the idea of Endeavor, who owns UFC, who I already work for, now owns WWE. So listen, I wouldn't be surprised to see some type of crossover happening with another wrestling company down the road. Who's to say, right?"
Arnolt also noted that Khan reached out to her after she announced her OutKick job and expressed interest in being a guest on her new show that premieres in the fall. She hailed Khan as a "very close friend" and someone that she loves to death.
If you use any quotes from this article, please credit Jim Varsallone with a h/t to Wrestling Inc. for the transcription.