Commentator Matthew Rehwoldt Says He's A Free Agent, Teases Return To In-Ring Action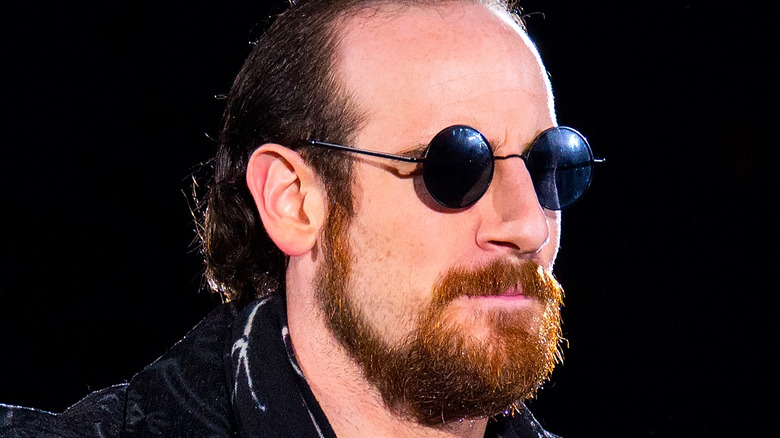 Christian Bertrand/Shutterstock
Matthew Rehwoldt is currently the master of his own destiny, and the former WWE NXT Tag Team Champion is doing his best to not confine himself.
"I'm trying to do a little bit of everything," Rehwoldt said on "Developmentally Speaking" recently. "I'm trying to take advantage of this moment." 
Rehwoldt notes that a majority of his time is spent doing commentary for Impact Wrestling, New Japan Pro-Wrestling, and various independent promotions like Wrestling Revolver, with no company able to claim him as their own.
"I am a freewheelin', free dealin' free agent," Rehwoldt exclaimed. "I'm not tied down anywhere, so I'm also using this opportunity to explore other passions and stuff outside of wrestling." Rehwoldt said his "Instagram side-gimmick" called "Wrestling With Whiskey" is two of the things he's a fan of, with the other being e-sports.
"I got into it in the past two years," Rehwoldt explained. "It's weird that a 34-year-old gets into e-sports at that age, but I did. I got into competitive gaming during the pandemic and I really fell in love with it. I got to host a huge e-sports event in Texas, for the Houston Outlaws Overwatch league team."
Rehwoldt says that he's a "giga-boomer" in the e-sports space and doesn't see it as a long-term plan for work. While he's been out of the ring for a while now, the former WWE star said that one never says "never" in professional wrestling. He stated that he wouldn't want to make a big deal about his possible retirement. 
"I'm gonna hit up my favorite guys on the indies and be like, 'Hey, I've got one or two more.'" Rehwoldt says that any plans to get back in the ring would have to come with a new training regimen, to get him in proper shape for his swan song matches. 
"If I'm gonna put on the boots again, I'm gonna do it well."