Gangrel Reveals Getting Burned During 2005 WWE Return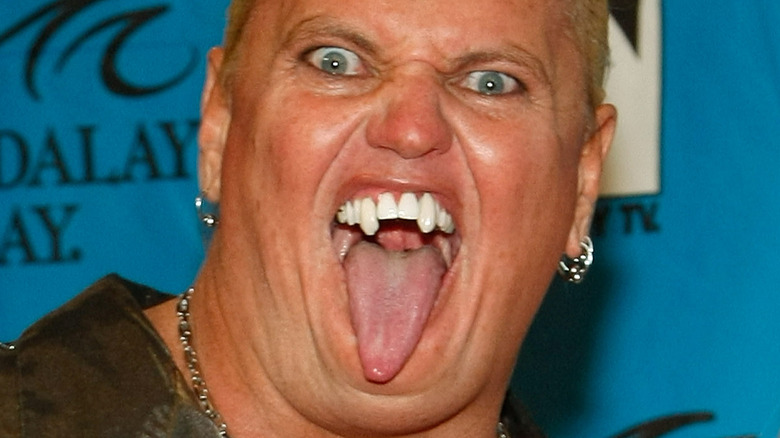 Ethan Miller/Getty Images
Gangrel's Brood entrance, where he comes up from below the stage in fire, is one of the most memorable in the history of professional wrestling. But the entrance also happens to be one of the most dangerous as he found out during his return in 2005. 
On his return to WWE, he was given the same entrance, but there were a few tweaks made to the elevator underneath the stage due to Rey Mysterio using it for his own iconic entrance where he would pop out, which caused Gangrel to catch fire. 
"They didn't anticipate for the backdraft of the flames coming in. The other one was like three foot by four foot or something, it was a pretty big lift, a big scissor lift so the flames would burn up," he said to "Wrestling News Co." "This one, it was so small of an area, the flames sucked down and in. They sucked down in on me and I burnt all the skin off my arm."
Gangrel ended up having to channel his inner Mysterio as he jumped out of the lift to escape as he was sitting inside dealing with the heat at first. The burns ended up being severe and part of the skin on his wrist had to be cut off before he could go out and compete.
"I went home, got home the next day, and saw a specialist and started getting skin grafts and stuff like that," he said.
If you use any quotes from this article, please credit "Wrestling News Co" with a H/T to Wrestling Inc. for the transcription.