Saraya On Triple H Pushing For Her To Join Main WWE Roster, Vince McMahon Agreeing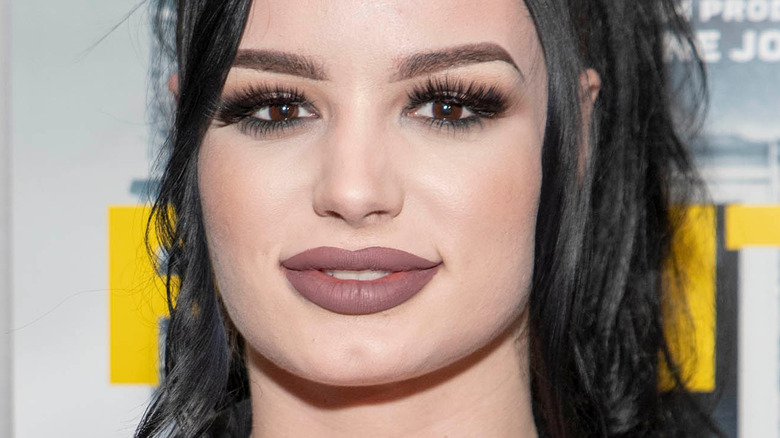 Eugene Powers/Shutterstock
At the age of just 21, Saraya, then known as Paige, made WWE history as she became the youngest Divas Champion ever. Saraya's title win, of course, was in dramatic fashion as she unseated the long-reigning champion AJ Lee on the April 7, 2014 edition of "WWE Raw." The night was also Saraya's official main roster debut.
Reflecting back on her title win, and simultaneous call-up, Saraya revealed that it was Paul "Triple H" Levesque who pushed for her to join the main roster. Speaking on the "The Mark Hoke Show," she provided more details on the events that led up to her "Raw" debut. 
"My ['NXT'] t-shirt got released, which was the 'Think Again' t-shirt that Triple H had made for me and it sold out instantly. Like that. It's sold out so I think they were just like, 'Oh, she could make us money,' and so they were like, 'Let's bring her up on the main roster.'"
In addition to her impressive merchandise sales, Saraya believes WWE valued her uniqueness as well and dared to defy the norms of what a WWE Diva looked like. "I feel like there was only one of me down in 'NXT' at the time. The pale, goth chick who wore a lot of black and studs and stuff like that," Saraya said. 
WWE presently has a diverse roster of female talent, but back then, Saraya says she felt like "a different flavor of ice cream." Levesque was confident Saraya would thrive on the main roster and pitched the idea to Vince McMahon, who agreed to make it happen if Saraya wore purple ring gear, which she did.