Photo: Bret Hart Receives His Star On Canadian Walk Of Fame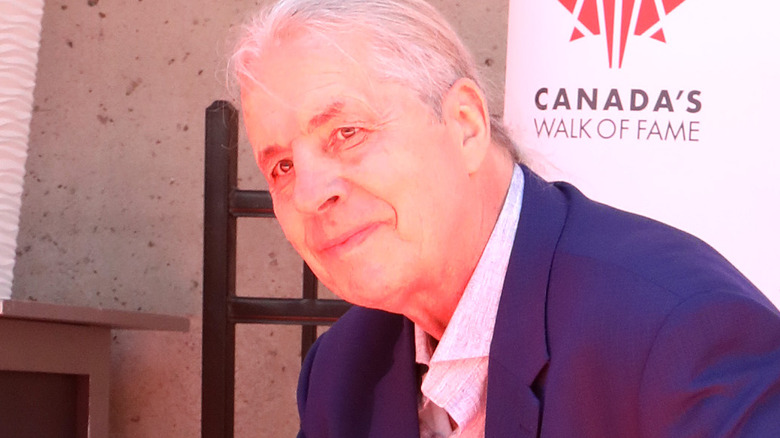 Jeremy Chan/Getty Images
On Friday, two-time WWE Hall of Fame inductee Bret "Hitman" Hart received a new honor to add to his already overstuffed trophy case: A star on Canada's Walk of Fame in Toronto. Canada's Walk of Fame describes itself as "a national not-for-profit organization that inspires all Canadians by proudly shining a light on extraordinary Canadian achievers and their successes," and had actually inducted Hart back in 2021 — he hadn't been presented with his star until now due to COVID-19 restrictions. Hart had previously been honored at a related hometown ceremony in Calgary last September, where he quoted American-Canadian novelist John Irving in his speech, saying "If you're lucky enough to find a way of life that you love, you have to find the courage to live it."
Canada's Walk of Famer.

Bret "Hitman" Hart poses in front of his Canada's Walk of Fame star, unveiled Friday afternoon in downtown Toronto. pic.twitter.com/tUGYb0JG1b

— Steve Argintaru (@SteveTSN) May 26, 2023
"I just want to say how special it was for me to be a wrestling hero or a TV hero for so many Canadians across the country," POST Wrestling quoted Hart as saying at the Toronto ceremony. "I've had such a great journey and such a great ride, and I'm really proud of my career. I've always been especially proud of being from Canada and spreading my name and the goodwill of Canada across the world. I'd like to think that I showed everybody that Canadians can be the best there is, the best there was, the best there ever will be."
Hart also spoke directly to POST Wrestling on the red carpet, telling them that "It's one thing to be appreciated as a wrestler, it's another thing to be appreciated as a Canadian."
"I think me being on the Walk of Fame is hopefully a start for guys like Edge and other guys to be on the Walk of Fame," Hart added. "Trish Stratus, another great Canadian wrestler. It doesn't just start or end with Bret Hart."