Saraya Talks WWE Not Giving Her Freedom To Try Something New During Injury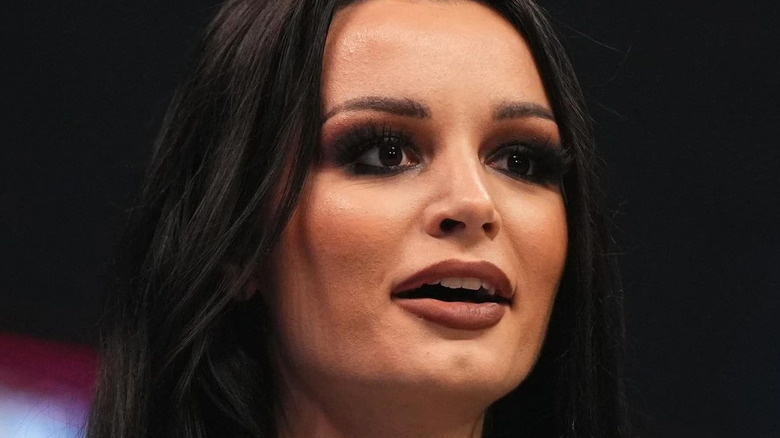 AEW
Saraya was forced to temporarily retire through injury in 2018. While she remained with WWE for another four years afterward, she spent much of it absent from television, which was a frustrating time for the wrestler formerly known as Paige. Saraya opened up about the experience on a recent episode of "The Mark Hoke Show," stating that she felt more restricted in WWE compared to her current run in AEW.
"I was also being held back so much when I was in the WWE because they just didn't give me the freedom to do what I wanted to do. To even try and find something else that could potentially fill that void. And then also, they wouldn't want me to do media. They didn't want me to do anything."
According to Saraya, being on the sidelines and not allowed to do anything made her feel depressed. She claimed that she didn't resort to taking drugs and drinking again, but she was miserable. Therefore, she was grateful when she finally parted ways with WWE and received opportunities to pursue other projects — including AEW.
After leaving WWE, Saraya recalled speaking to people such as Jon Moxley, Renee Paquette, and Britt Baker, all of whom told her she'd have more freedom in Tony Khan's promotion. "The thing is, [AEW] gave me the option to do what I want, and it felt so good," she said, describing the feeling as liberating.
Despite her frustrations during her time with WWE, Saraya is grateful for the opportunities and platform she received there. She compared leaving WWE to moving out of her parent's house and getting her own place, as she now has more legroom to do her own thing.