Bret Hart Names WrestleMania XIII Match Against Steve Austin As His All-Time Favorite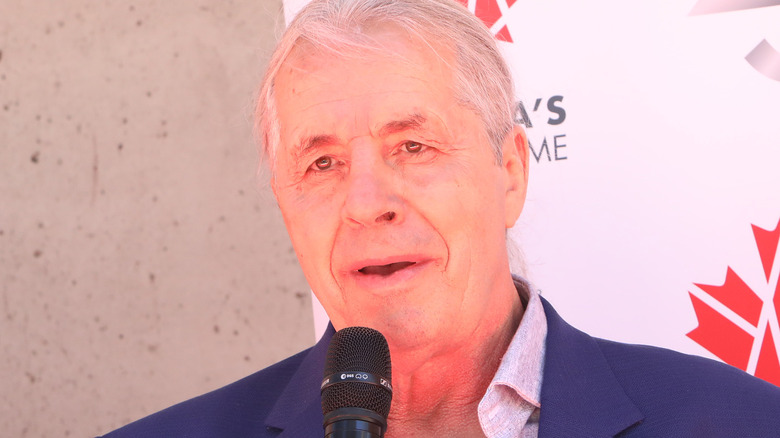 Jeremy Chan/Getty Images
If you were to ask any Bret Hart fan what their favorite match of his was, they would all have a different answer. Across the span of his 33-year career in professional wrestling, "The Hitman" had numerous boundless memorable matches and he has now revealed which among those stands out to him from the bunch.
"Probably my all-time favorite is gonna be Steve Austin [at] WrestleMania 13 because it was such a real piece of work," Hart said while appearing on "Johnny I Pro Show". "It was just a real masterpiece. I don't know if wrestling can get better than that. I really just love the whole memory of it."
Hart continued on to say that his Iron Man Match with Shawn Michaels for the WWF World Heavyweight Championship and his Summerslam 1992 match for the Intercontinental Championship against British Bulldog were two of his other favorites. He noted that he thought both matches showcased performers at the top of their game, and said the former competition was one of the most difficult of his time in the ring while the latter was tough to top.
"I mean, I have so many matches," Hart said. "To tell you what my favorites are is really hard, but the Austin one stands out the most. For me, I love to watch it back because it's one of the most fun matches I ever had."
If you use any quotes from this article, please credit "Johnny I Pro Show" with an h/t to Wrestling Inc. for the transcription.