Mick Foley And Hulk Hogan Exchange Brutal Insults In Resurfaced Talk Show Interview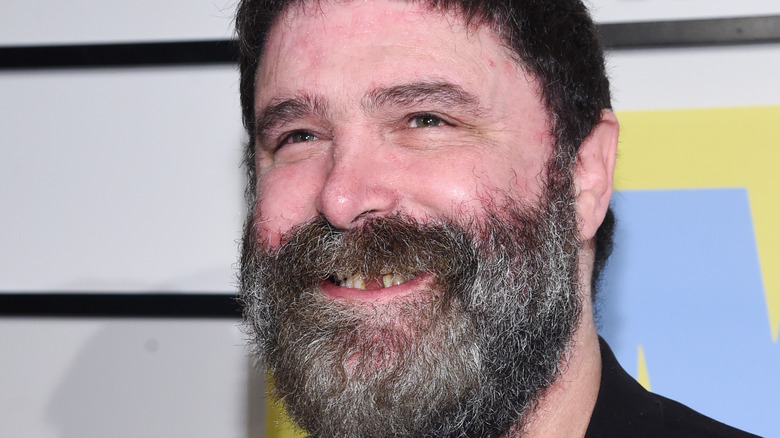 Jamie Mccarthy/Getty Images
WWE Hall of Famers Mick Foley and Hulk Hogan never faced each other inside the ring. Despite not crossing paths, the pair exchanged insults in the early 2000s during separate interviews on TSN's Off The Record. 
"I would probably say I've trained more in the last week than Mick Foley's trained in the 30 years," Hogan said on a resurfaced clip on social media. "I went ahead while Mick Foley was sleeping and eating cheeseburgers and M&M's. I was in the gym working out. I work out two hours a day. I've been doing it for 30 years ... Now, nothing against Mick Foley, I didn't have to prostitute my body and throw myself over the coals and into the fire and glass to make a dollar. I decided to train and go another way."
"He's never wrestled with me," Foley said in his response. "I think if you ask guys like The Rock and guys like 'Stone Cold' if I was in shape when I wrestled them, if you ask Shawn Michaels was I in shape when I put in 27 minutes with him in 1996, I think they'd say I was in deceptively good shape ... But for Hulk Hogan to say that, I think it is a lie, and I think it's kind of cruel." 
Foley said if he and Hogan would have collided in a match, then the "Hulkster" would have sounded like a "whiny girl in a porno film" because he wasn't a fan of physical contact. "The Hardcore Legend" pointed out that he had to step away from the ring before Hogan because he put out and gave people their money's worth during his career. Foley thought Hogan's words were "brutal stuff for a guy of his magnitude."