Rob Van Dam Recalls Surprise At ECW Locker Room Reaction To His First Match With Sabu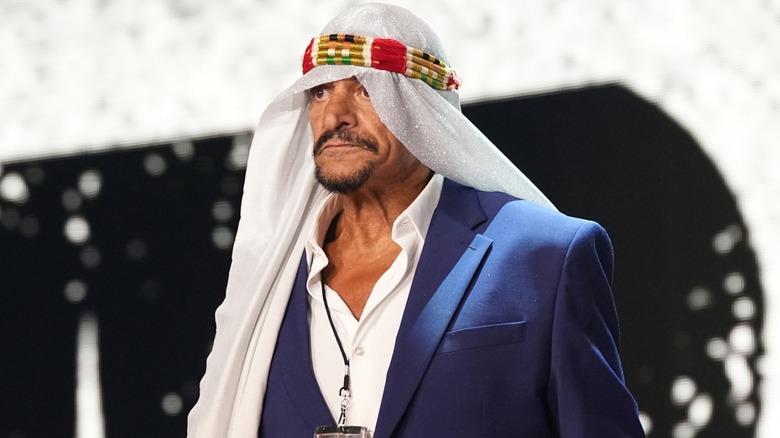 AEW
Sabu and Rob Van Dam had many great matches as opponents and as tag team partners during their respective tenures in ECW. However, Sabu was also a mentor to "The Whole F'n Show" when he joined the company, and he taught him all about the ways of the locker room.
On the latest episode of "1 of a Kind with RVD," Van Dam recalled his first match against Sabu and how they received a standing ovation from their peers afterward. That said, Van Dam had no idea that wrestlers showing their appreciation for matches was commonplace in the ECW locker room, and Sabu had to explain why they were clapping.
"Everybody was standing and clapping, and I didn't understand. I was, 'What are they doing?' It was weird to me. I seriously didn't get it. And Sabu said, 'Oh, they're doing that 'cause they loved our match. That was way better than anything they've ever seen here. You and I do that stuff all the time, but they're not used to it. And I was like, 'Okay.' That was the tutelage I had."
In addition to inducting Van Dam into the locker room, Sabu also propelled him up ECW's social ladder. Sabu was well-respected among their peers, and being associated with him was beneficial to Van Dam. Furthermore, Van Dam was more than happy to be in that position at the time.
"Sabu was almost holding my hand, carrying me around the dressing room, you know what I mean? I was in Sabu's clique and that was all I needed. That was my purpose in the industry... My ego took that as saying, 'Okay, me and Sabu and whoever else Sabu chooses is going to be on our own elite level."
If you use any quotes from this article, please credit "1 of a Kind with RVD" with an h/t to Wrestling Inc. for the transcription.