Eric Bischoff On His WCW Mt. Rushmore Of Heels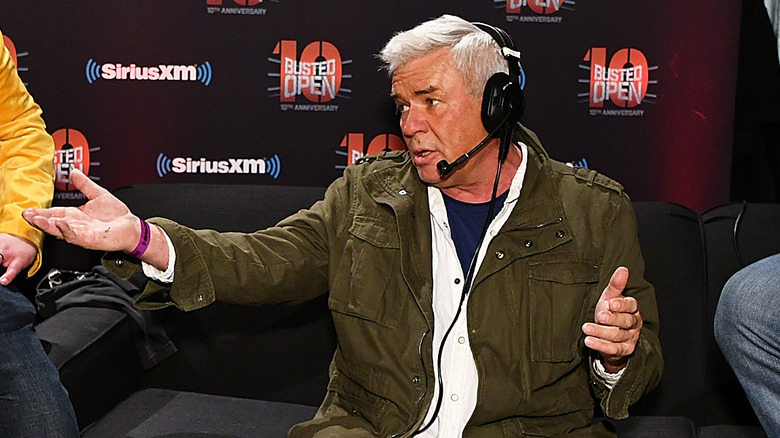 Slaven Vlasic/Getty Images
Eric Bischoff has figured out a way to get around the wrestling fan's eternal struggle to only put four names on the Mount Rushmore of wrestling, breaking each Mount Rushmore up by promotion and even alignment. On a recent episode of "83 Weeks," Bischoff went over his various Mount Rushmores as fans asked for them. 
When it came to the Mount Rushmore of WCW heels, Bischoff's co-host Conrad Thompson posited that Ric Flair and Hollywood Hulk Hogan had to be on there, which Bischoff agreed to.
"You gotta put Vader on there because in his day he was such a huge man that could do so many amazing things," Bischoff continued. "And he was believable. He was a believable, credible heel." The Hall of Famer struggled for a fourth name and finally landed on a heel that, while notable for his time on camera in WCW, was even more important for his backstage contributions.
"I'd throw Kevin [Sullivan] up there because he had so much to do with a lot of the things that worked when it worked," Bischoff admitted. "He booked a lot of [the heat] so you gotta give him that nod."
Going back to the need to include Hollywood Hogan, Bischoff said that Hogan was the only wrestler that could've made the character work, as "The Immortal" Hulk Hogan's reputation as wrestling's bastion of all that is good and right made his betrayal of those ideals at Bash At The Beach 1996 all the more stinging, calling the former WWE Champion "the face of wrestling."