AEW X NJPW Forbidden Door 2023 Estimated Buys Currently Down From Last Year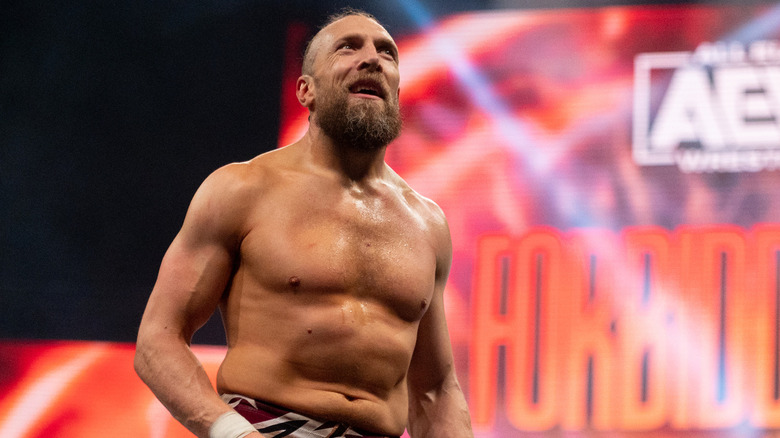 AEW
Last year, the first AEW x NJPW Forbidden Door pay-per-view drew about 127,000 buys, which AEW CEO Tony Khan characterized as "ahead of all projections and expectations." Being that the show was heavily dependent on outside talent with minimal television exposure in the English-speaking world, as well as coming a month after Double or Nothing, disrupting AEW's quarterly PPV schedule, it was widely considered an unqualified success. Now, in 2023, we're almost two weeks removed from the second Forbidden Door, so PPV buy data is starting to trickle in.
According to the Wrestling Observer Newsletter, there are various metrics to look at. Compared to Double or Nothing, it looks like the two shows are going to end up at about the same levels, but with Forbidden Door being likely to pull ahead thanks to Japanese buys on NJPW World. Compared to last year's Forbidden Door, though, traditional PPV buys are down 7.6 percent. WON writes that, as more buyers shift to streaming the shows online, the gap is likely to close further as online buys, particularly late ones stemming from word of mouth about the show's quality, are fully accounted for.
WON also noted that despite the response to the show and the Kenny Omega vs. Will Ospreay match in particular, Forbidden Door's late buys have not been on pace with those of Revolution in March, which did an unprecedented level of late business. The Revolution surge was attributed to word of mouth about the quality of the MJF vs. Bryan Danielson 60 minute Iron Man Match main event.