Kalisto Gives Thoughts On WWE Dumpster Match And Vince McMahon's Involvement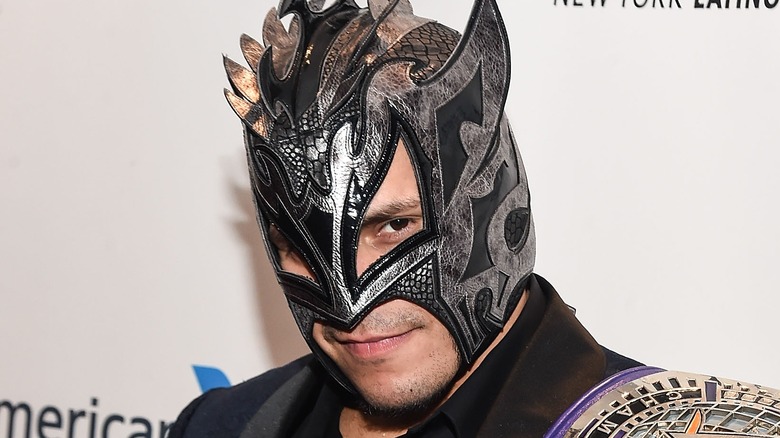 Daniel Zuchnik/Getty Images
Kalisto recently shared his thoughts on his WWE dumpster match with Braun Strowman. The luchador discussed both the contest and Vince McMahon's involvement during "K&S Wrestlefest". 
"It was actually really interesting because Vince McMahon was so hands-on with that match. He took care of me pretty good actually. He made sure that I was safe, made sure that everybody was safe. The match itself was pretty cool, Braun is a great wrestler to wrestle with, I've known him since he got in NXT and performance center training. It was pretty cool because that match is unique," Kalisto stated, noting his surprise that the match hadn't produced a toy line. 
Kalisto won the match itself but still found himself in the dumpster as Strowman raged following the loss. Strowman then threw the dumpster, Kalisto inside, off of the stage to close the segment. According to Kalisto, the experience felt like a rollercoaster. He further remarked on the length of the fall and how he had thought it would have been longer. 
Kalisto delved into the actual preparation for the match, and how Vince himself got involved in the process. He was surprised at the Executive Chairman's own ability and the experience of actually running through a spot with him.
"Vince was really hands-on with this, he made sure I was safe. Even to get out of the dumpster, just practicing, he did a whole lucha base. I was like cool man, he just lifted me up with one arm, like bam, bam, 'Alright there you go'. I was  like 'damn Vince, you're lucha.' It was so cool because it, like, just blew my mind because like 'Damn man, he's basing for me.'"