AEW All In Will Reportedly Be A Regular PPV Despite All Out Being 1 Week Later
In the three-plus months since AEW All In London was announced for Wembley Stadium rumors and speculation have swirled around where exactly the show will air in the United States. With the show not being referred to as a pay-per-view and the fifth-annual All Out PPV coming just a week later in Chicago, most guesses have pointed to the show airing live on Max, Warner Bros. Discovery's primary subscription streaming service. However, on Friday, Andrew Zarian reported on his "Mat Men" podcast that All In will, in fact, be a PPV show, although he had less clarity on the price point.
Zarian explained that he "double confirmed" that the show will at least be a PPV event on WBD's Bleacher Report app, which is the domestic streaming home of all AEW and Ring of Honor PPVs. Less solidly confirmed is if there will be a package deal bundling both All In and All Out at a discounted price.
Looking Beyond Bleacher Report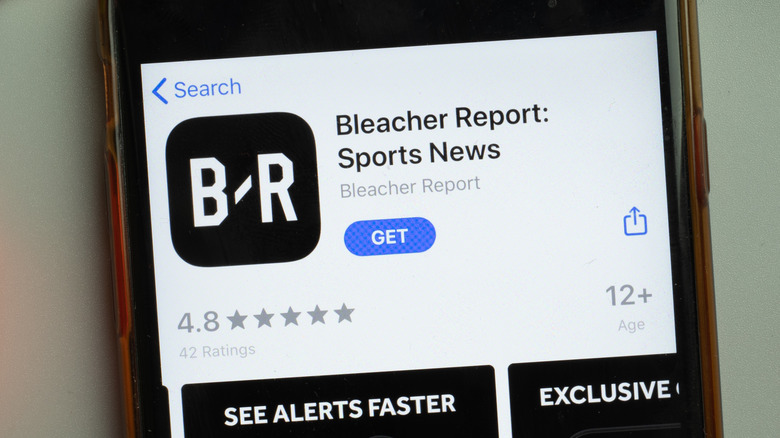 Postmodern Studio/Shutterstock
"I know that it was a discussion, I don't know if it's going to happen," Zarian added before also commenting that Bleacher Report is "limited" and AEW should find a better outlet for streaming its pay-per-views in the United States, a sentiment shared by many fans due to issues using the service. FITE TV, which carries AEW PPVs outside of the U.S. and Canada, is generally considered to have a superior user experience.
The only time anything like this has ever really happened before was in 1991 when WWE experimented with holding an "emergency" PPV, This Tuesday in Texas. It came six days after Survivor Series, where The Undertaker won the WWE Championship from Hulk Hogan in a way that was deemed to necessitate an immediate rematch. According to a contemporaneous Multichannel News article, the two shows combined — with no package discount thanks to the "emergency PPV" storyline — cost about $40 ($88.50 adjusted for inflation). With the second show only doing about 45 percent of the buys of the first show, WWE never repeated that experiment, though it did have months with more than one PPV when it expanded beyond monthly shows.