Karrion Kross On Why He Deviated From Bald Look In Return To WWE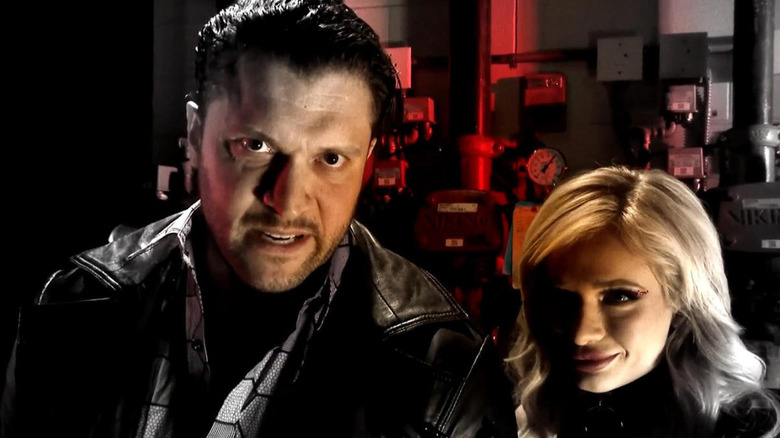 WWE
Small changes like new gear, slight variations in face paint, or a haircut can make a big difference in wrestling. But for some people, a seemingly small change could prove to be a drastic one.
That was definitely the case for Karrion Kross when he returned to WWE last year. However, he has a very good reason for deviating from his most recognizable style. While appearing on "The Undisputed Podcast With Bobby Fish," Kross revealed that he initially started regrowing his hair because of a leading movie role rather than a desire to switch things up in his wrestling career.
"I was so married to this character presentation," he said. Kross explained, "I was very big into 'Bronson' at the time with Tom Hardy and I was drawing a lot of energy out of that as well ... Once I got released, I actually got offered to do a film, which, unfortunately, because of just coming out of the economy under COVID and stuff like that, it kept getting put off, and off, and off. I had the lead role in something that looked like a sure thing. And they asked me, 'For the character, would you be able to grow your hair out for this?' I was like, 'You're paying me to grow my hair? Absolutely.' I wound up keeping my hair because the goalpost for when we were going to do the film kept getting pushed back and I just let it grow."
Fish, like many members of the WWE Universe, was unaware that Kross "had the ability to grow hair." However, just like Scarlett, everyone just needed a period of adjustment to get used to it. And according to "The Herald of Doomsday," if the project does actually come together, he has the green light from his employer to appear in it. 
That is, whenever the Hollywood studios finally decide to pay their workers fair and livable wages.