WWE Partners With C4 For Co-Branded Fitness Products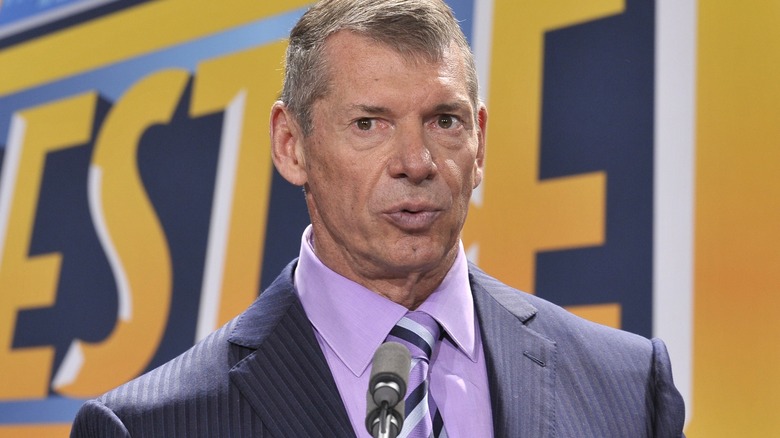 Michael N. Todaro/Getty Images
WWE and Nutrabolt — the company behind C4 Energy — have been business partners for quite some time. For example, in 2020, C4 Energy recruited Roman Reigns and other top WWE Superstars to represent their brand. However, the companies are about to take that working relationship to the next level as they've just announced their first-ever collaboration, which will see them produce energy drinks and workout powders for C4.
Per Business Wire, the C4 Energy and WWE collection will contain five different flavors and the design labels will be inspired by WWE championship titles. The flavors have also been given wrestling-inspired names such as "Ruthless Raspberry," "Berry Powerbomb," "Pomegranate Piledriver," "Bareknuckle Blood Orange," and "Nectarine Guava Knockout."
Craig Stimmel, a WWE SVP and the Head of Global Sales and Partnerships, is confident that the collaboration will benefit both companies. Furthermore, he thinks that it's going to appeal to the sports entertainment conglomerate's fan base. "C4 has been an outstanding partner and we are excited about the launch of our first collaborative retail activation and extending our sponsorship work together. We believe the overlap between our audiences is strong and this multifaceted approach to our expanding partnership will unlock even more value for the WWE Universe."
Nutrabolt's Chief Marketing Officer, Robert Zajac, echoed these sentiments. The executive claimed that C4 and WWE have a crossover audience, so it makes sense for them to team up to create WWE-inspired products and take their working relationship to new heights. "This collaboration represents a natural expansion of our exciting partnership with WWE, one that we're confident will take fans' 'work hard, play hard, train hard' lifestyles to the next level."