Kevin Sullivan Contrasts Working With Ric Flair, Hulk Hogan, Other WCW Stars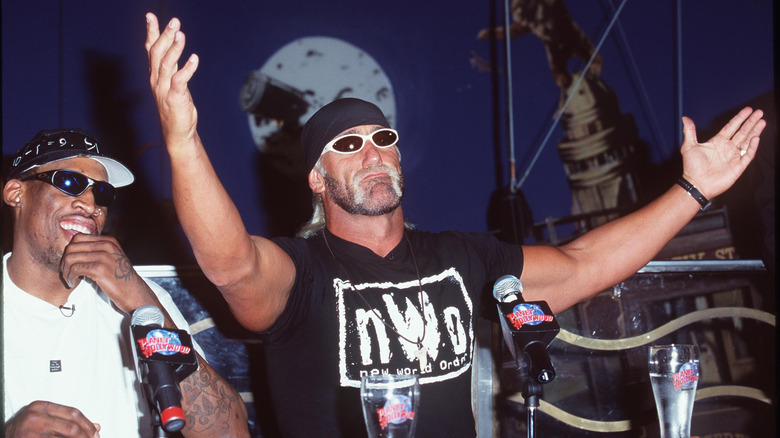 Steve Granitz/Getty Images
As the head booker of WCW for a stretch, "The Taskmaster" Kevin Sullivan had to deal with a number of egos behind the scene. However, on the latest "Tuesdays With The Taskmaster," Sullivan explained that balancing all of those strong personalities was actually easier than it might seem.
"Sometimes Hulk [Hogan] would be 'This doesn't work for me, brother,' but you'd be surprised [at] the guys that were so easy to get along with," Sullivan said. "Ric [Flair] — god bless Ric — he was so easy. I don't think I ever had any feedback from Ric that was negative. The Horsemen were great to work with. [Roddy] Piper sometimes; he had a little bit of paranoia in him." 
Sullivan also said he was friendly with both Kevin Nash and Scott Hall, which meant that The Outsiders trusted his ideas and his booking. "It's all a matter of trust," Sullivan reasoned. "I believe that when you tell a guy in that position [you better have an answer for] 'Where are we going next week? Where do I go the next month?' You better have that answer or you're going to have problems from then on."
Sullivan says that Flair was the easiest to work with as they'd known each other the longest, and Sullivan helped put together some of Flair's most memorable angles — including his rivalries with Ricky Steamboat and Terry Funk in the 1980s. According to Sullivan, what also made Flair easy to work with was how generous he was when it came to getting talent over, professing "Ric has made more guys than anyone in the wrestling business."
As for Hogan, Sullivan said that Hogan once asked him for advice during the former WCW Champion's tenure in TNA. Sullivan advised Hogan to surround himself with talent that could draw fans, like he did during his days in the NWO, but he said that was the answer Hogan didn't want to hear.