Why Josh Mathews Doesn't See WWE Tenure As A 'Missed Opportunity'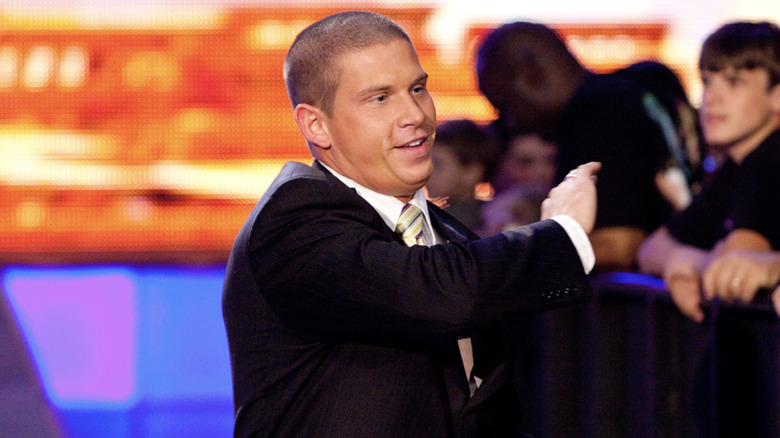 WWE
Josh Mathews recently appeared on Road Dogg's "Oh You Didn't Know" podcast to reflect on his days as a WWE commentator and to discuss his current role in Impact Wrestling. During the conversation, Mathews opened up about how his mentality has evolved since his time in WWE.
"I wish I could have had the mentality then. Like I was in WWE when I was 20 to 30 whatever, right, but I was basically a kid, and now I look back in my early 40s and it's like, 'Man, not a missed opportunity, a great opportunity,' and I learned so much. Like I went to WWE University. I used to say that when I worked there all the time."
Mathews continued, "But then I, for whatever reason, would find myself on the jet going back with them most weeks because I had to be back in Stamford in the morning. It wasn't because they wanted me on the plane with them. It was because I had to be back there. And it was just a different world. Everyone was just chill, hanging out. If you wanted to have a beer, a glass of wine, you could, or whatever the case. I was just so like, 'Argh,' but it didn't need to be that way."
Mathews worked for WWE from 2001 to 2014 after initially trying out on "Tough Enough." He served as a backstage interviewer and commentator until his 2014 release. From there, he joined TNA (now Impact) to serve as their play-by-play announcer. In 2021, Mathews transitioned to a behind-the-scenes producer role.
If you use any quotes from this article, please credit "Oh You Didn't Know" with a h/t to Wrestling Inc. for the transcription.