Arn Anderson On Filling The Void When Ric Flair Left WCW For WWE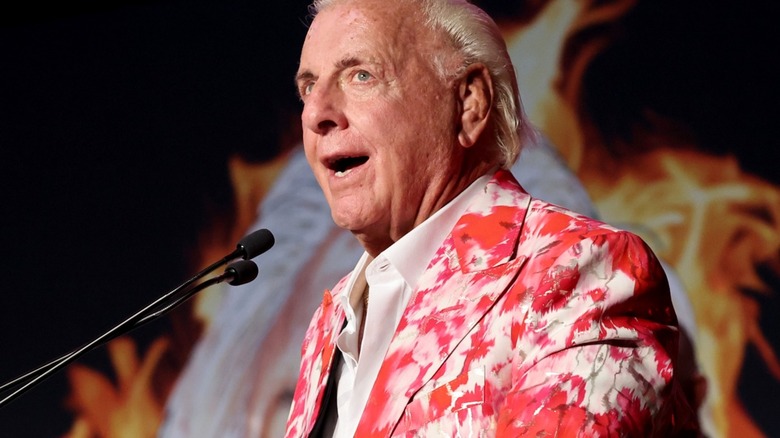 Jason Kempin/Getty Images
In 1991, the Four Horsemen, comprised of Ric Flair, Arn Anderson, Sid Vicious, and Barry Windham, came to an end as the members went their separate ways. Flair parted ways with WCW to eventually join WWE, leaving a huge void at the top of the card. Anderson addressed Flair's departure during the latest episode of his podcast, "ARN". 
When asked who he would have picked to fill the void, he made it clear that he felt there was nobody at the time who could have: "There's only one Ric Flair. I don't know who it would've been that, it was just the strength of the characters, you know, the next most over guy in the company was Sting, but Sting was still being built into the star that he became."
Quizzed on how he felt about Flair's decision to leave, Anderson said that he has always been of the opinion that wrestlers have to make their decisions based on the benefit of themselves, their character, and their family. He said that as an unfortunate side effect, the company has to come secondary when these decisions are made. 
"Ric made the decisions he made based on what was best for him and his family. So who am I to judge?"
Flair went on to capture the WWE World Heavyweight Championship twice in the year following his departure from WCW, picking up one reign by winning the 1992 Royal Rumble match. He returned to WCW in February 1993 then went back to WWE in 2001 until his first retirement. Flair finally retired from in-ring competition at the "Ric Flair's Last Match" event promoted by Jim Crockett Promotions in 2022.