Former Damien Sandow Is Grateful To Vince McMahon But Believes He Deserved More In WWE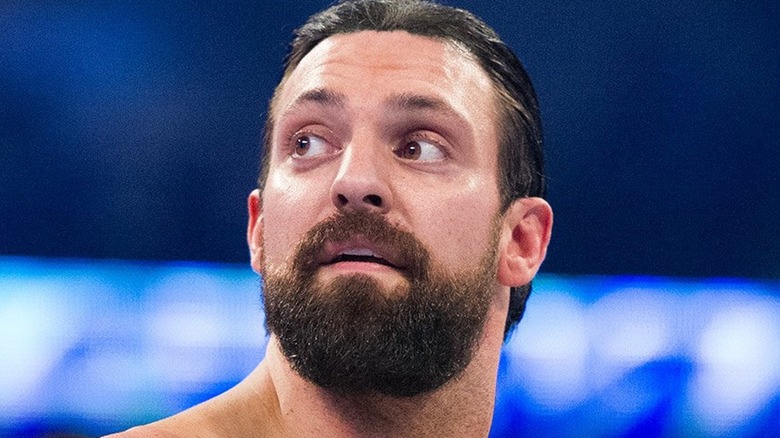 WWE
Aron Stevens competed as Damien Sandow in WWE, but he never ascended to the main event, despite being very popular among the fan base. During a recent interview with the "Wrestling Perspective Podcast," he opened up about his tenure in WWE, revealing that he has mixed feelings about that period of his career.
According to Stevens, Vince McMahon gave him some creative leeway that wasn't afforded to other performers on the roster at the time. For that reason alone, he's grateful to the executive chairman of WWE.
"One of the things promo-wise, I am eternally grateful to Vince, and again I'm just being straight-up right now with this. Several times, the writers would hand me, 'Oh this is your promo...' There were some writers that really thought like, 'This is what you have.' And I would go to Vince and say, 'Boss, I have two minutes for this promo. I guarantee you I will sell the upcoming pay-per-view or say what needs to be said. May I please say it my own way?' I would always get the go-ahead."
According to Stevens, he was grateful for those opportunities as not everyone gets the freedom to truly showcase their abilities on the WWE stage. He noted that the product is very overproduced, and the writers are heavily involved in coming up with promos for the performers. At the same time, the former WWE Superstar believes that he was underutilized in McMahon's promotion as he got the Sandow character more over with fans than the company wanted him to.
"It happened twice,! Stevens said." It happened with Money in the Bank and then it's like, 'Okay, just have him dress up as someone new every week.' And then I wrestled the Invisible Man... it happened twice."
If you use any quotes from this podcast, please credit the "Wrestling Perspective Podcast" with a h/t to Wrestling Inc. for the transcription.