Matt Cardona Details Cody Rhodes Convo After Fateful Visit From WWE's Vince McMahon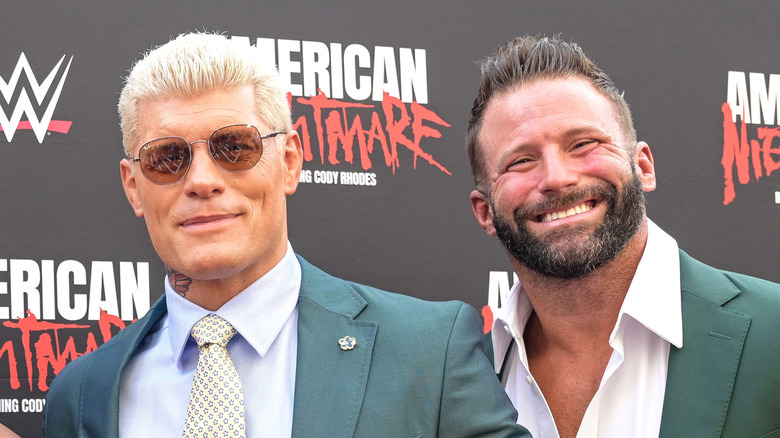 Wwe/Getty Images
Cody Rhodes has been open in the past about how Matt Cardona was someone from his inner circle who encouraged him to return to WWE in 2022. Now, Cardona has shared his side of the story.
While speaking to Fightful at the premiere of Rhodes' "American Nightmare" Peacock documentary, Cardona recalled Rhodes calling him to say, "Vince McMahon came to my house and offered me this." Right away, Cardona told Rhodes, "You have to go, that's your dream."
Cardona also clarified that never specifically told Rhodes to "finish the story," but that he knew that this was the opportunity for Rhodes to return to win the WWE Championship. The self-professed "Indie God" also gave credit to Rhodes for helping create All In 2018 and eventually AEW after leaving WWE at a time when there was "nowhere" else to go in terms of a top-tier competitor.
As the story goes, Rhodes left WWE in 2016 after years of creative frustrations. He reinvented himself through numerous promotions with time spent in Impact Wrestling, New Japan Pro-Wrestling, Ring of Honor, and more. He spent three years in AEW as a talent and executive vice president before his contract came up at the start of 2022.
Rhodes' post-WWE journey seemingly has influenced that of Cardona as well. Since his 2020 release, Cardona has taken over the independent scene, won numerous titles, and is supposedly making more money now than he did during the many years he was under WWE contract. He also competed in a couple of matches for AEW.