Saraya Discusses The Creative Process And The AEW Women's Division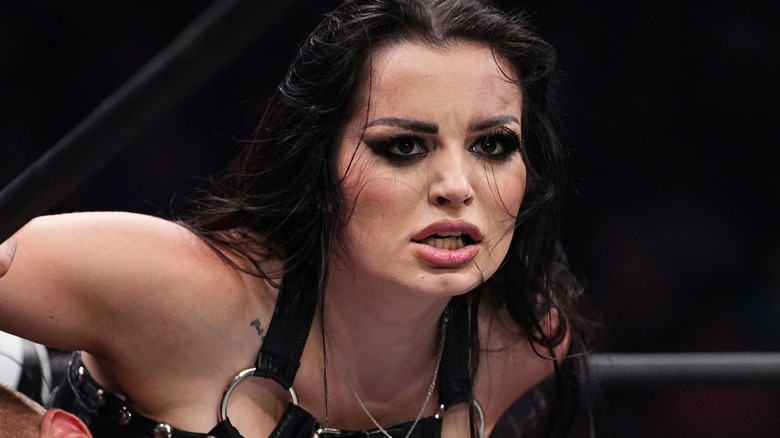 AEW
AEW's women's division has received some flak lately, with some critics claiming that it's booked poorly and essentially treated like an afterthought. However, AEW Women's World Champion Saraya has since addressed the naysayers during an interview with TVInsider, explaining what everyone wants to see regarding the division in relation to TV time and storylines. For Saraya, the best storylines have layers and don't have to center around in-ring action, but she's generally happy about the current state of women's wrestling in the promotion.
"There is only a certain amount of time we can do things, but I'm grateful as a female to be the main eventing Dynamite and Rampage and getting this opportunity to be on Wembley. I feel we can get some good storytelling in the next week or so. There is a little story going on where people are trying to read between the lines with Toni [Storm] and Saraya in the same match and wondering how that is going to pan out. Everyone has their opinion on how the women's division should be run, but at the end of the day, we're grateful to get that time on TV."
According to Saraya, AEW is still a young company and is still evolving. As such, she's confident that there will be more opportunities for women as the company continues to grow. Furthermore, she praised the company's willingness to let her and other members of the division compete in stipulation matches and get booked in main events on AEW television.
Additionally, the AEW star believes that AEW has created a friendly and inclusive environment for its employees. "I feel very privileged of being part of such a wonderful company that is such a baby," she said.