WWE Legend Ted DiBiase Lists Wrestling's Legitimate Tough Guys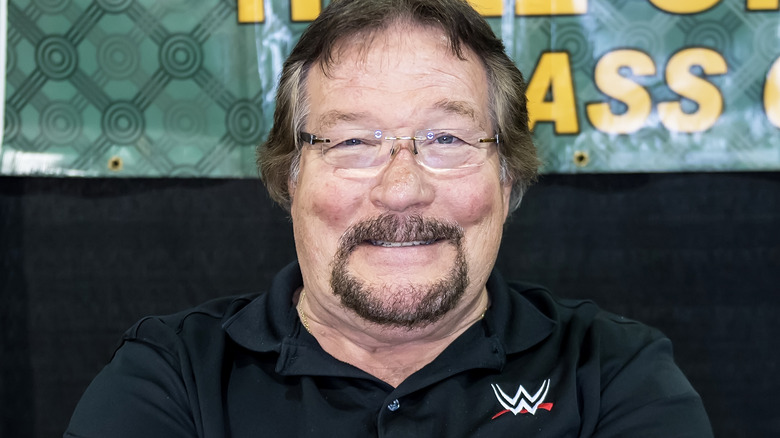 Gilbert Carrasquillo/Getty Images
During a recent episode of "Everybody's Got A Pod," WWE Hall of Famer Ted DiBiase touched on his experience working with the likes of "I.R.S." Mike Rotunda and "Dr. Death" Steve Williams.
"Mike [Rotunda] and I had good chemistry," DiBiase said. "The IRS gimmick... he did it very well. But again, going back to tag teams, when Steve Williams and I teamed up, we had a heck of a run. Again, that was Bill putting Steve with me because Steve had pretty much come out of the University of Oklahoma as — he played football and wrestled for OU. That doesn't happen anymore."
DiBiase added, "Steve, Dr. Death, great guy. There's another guy who I don't think really realized how tough he was. Because it's like if you get in a bar fight, and you can only have one guy as your partner, he and Haku, because Steve was really a great guy."
When asked who the toughest guys in pro wrestling were, DiBiase pointed to Haku and Dick Murdoch.
"That would be hard to say," DiBiase said. "I don't know if you can look at one man and say, 'He was absolutely, legitimately the toughest guy ever.' But Haku would have to be one of those guys because he is legitimately tough as nails, and again, thank god, because he's such a nice guy. You'd think a guy of his size to be a real d***head... I heard all the stories, but I never got to witness it. I don't know that I wanted to witness it either. He was a legitimate tough guy, and [so was] Dick Murdoch. Dick Murdoch in his era was a legitimate tough guy."
If you use any quotes from this article, please credit "Everybody's Got A Pod" with a h/t to Wrestling Inc. for the transcription.