Lance Storm & Chris Jericho Have A Pact To Wrestle Last Matches Against One Another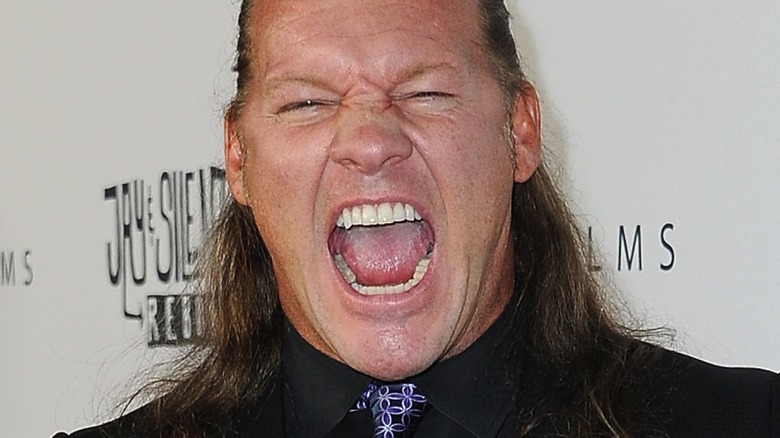 Albert L. Ortega/Getty Images
Lance Storm broke into the wrestling business at the Hart Brothers Wrestling Camp in 1990, where he would meet his longtime friend Chris Jericho. Subsequently, the young rookies would go on to form a tag team called the Thrillseekers after having their first matches against each other, and now while speaking on "Insight with Chris Van Vliet," he has revealed the pair made a pact regarding their eventual retirements.
"That's sort of the running joke between us because we've over the years made a pact because our very first match was against each other," Storm stated. "We did like a 10 or a 15-minute draw, I don't remember which, in Ponoka, Alberta, out here. And I've always contended that it would be cool, especially because we know each other still, to do our last match with each other too and have us both bookend our careers."
Storm would continue, "I keep joking with them. It's like, dude, you have to retire at some point, or I'm not going to be able to do it. You know, you've got to retire inside the next five or ten years, dude, or I'm not going to be, I don't want to do it at 75."
While Jericho is still going strong in the ring, having just wrestled Will Ospreay at AEW's All In pay-per-view in a featured match, Storm hasn't competed since 2016. Instead, he has been focusing on his role as a backstage producer for Impact Wrestling. However, the 54-year-old has visibly kept in great shape, so as long as Jericho decides to hang up his boots in the not-so-distant future, the match may be possible.
If you use any quotes from this article, please credit "Insight with Chris Van Vliet" with a h/t to Wrestling Inc. for the transcription.