Shane Douglas Is Proud Of Niche He Carved Out In Wrestling Without Return To WWE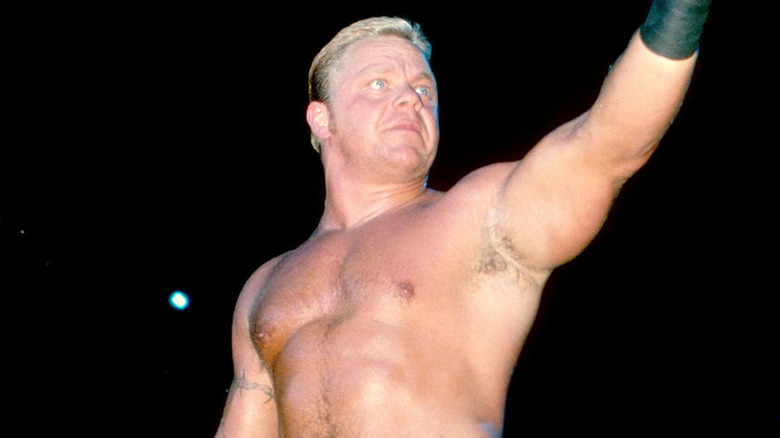 WWE
Former ECW World Heavyweight Champion Shane Douglas had two stints with WWE: the first between 1990 and 1991 and the second between 1995 and 1996. Douglas' second run with WWE ended with "The Franchise" vowing to never work for Vince McMahon again following pay issues. During the inaugural episode of his "Franchise University" podcast, Douglas spoke about an accomplishment he feels he was able to achieve outside of WWE.
"The fact that I've been able to, in 2023, to still be sitting here on a relevant, recent show like you do and going out and hearing the fans on a nightly basis like we do today," Douglas said. "It tells me that, thank God, I've been able to carve out that niche in the business, that I've created for myself a lasting, hopefully, legacy of what 'The Franchise' represented in wrestling. And I did that without ever having been on a WrestleMania or having to kiss, literally or figuratively, Vince's a*s."
After exiting WWE for the second time on January 1, 1996, Douglas made a surprise return to Extreme Championship Wrestling. Douglas initially worked for ECW between 1993 and 1995. During the podcast episode, "The Franchise" explained that he loved everything about working for ECW. 
He left Paul Heyman's promotion in 1999 and signed for World Championship Wrestling, WWE's direct rival, for a third stint after working for the organization between 1988 and 1990 and again between 1992 and 1993. Douglas remained with WCW until the organization was purchased by WWE in 2001. After that, "The Franchise" continued to wrestle on the independent scene and still performs in the ring today.
If you use any quotes from this article, please credit "Franchise University" with a H/T to Wrestling Inc. for the transcription.