Mike Chioda On WWE's Goal With Stadium Shows For Big Premium Live Events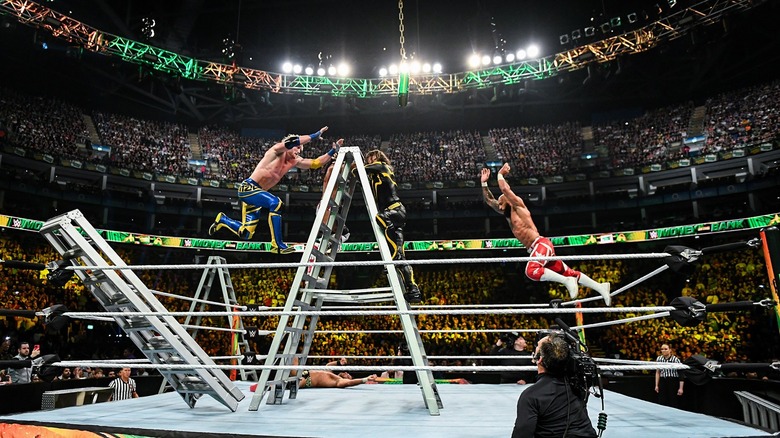 WWE
WWE has long held its biggest event of the year — WrestleMania — in a stadium environment to maximize attendance capacity. But in the last several years, it has begun expanding the rest of its premium live event calendar into stadiums as well. Just this year, SummerSlam, Money In The Bank, and the Royal Rumble were all held in such venues in Detroit, London, and San Antonio respectively.
Previously, WWE was happy to present such events in arena space, and on the latest episode of his "Monday Mailbag," former WWE referee Mike Chioda shared his thoughts on if WWE would ever go back to such arrangements. 
"I don't think they're going to go back to the small arena," said Chioda. "You're just doing so well and I mean you just want that overlook of like the Super Bowl now. I mean that's their goal, they want to just captivate that size of the crowd just like a Super Bowl does. I don't ever see them going back to a small arena."
Last year, WWE CEO Nick Khan remarked that the company was looking into doing more PLEs at stadiums. In addition to WrestleMania, both Clash At The Castle and SummerSlam followed suit, setting the tone for a run of stadium shows that doesn't seem to be slowing any time soon. 
If you use any quotes from this article, please credit "Monday Mailbag" with an h/t to Wrestling Inc. for the transcription.