Ken Anderson On His WWE Firing, Says He And Randy Orton Recently Had A 'Cool Discussion'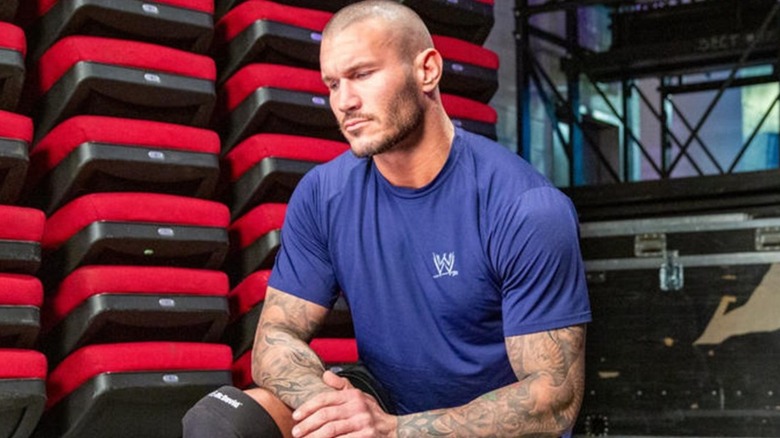 WWE
Ken Anderson held Randy Orton responsible for his departure from WWE following his release in 2009. According to Anderson, Orton complained to WWE management that "Mr. Kennedy" was reckless in the ring and nearly caused him to suffer a career-ending injury during a match. Anderson also suggested that Orton pressured John Cena to complain to Vince McMahon about his in-ring work, prompting his dismissal. Subsequently, Orton blasted Kennedy for his lack of apology after being dropped on his head, admitting that he refused to work with Anderson — but did not have a hand in getting him fired. 
After years of bad blood between the wrestlers, Anderson told "The A2theK Wrestling Show" that their relationship recently turned a corner and he had buried the hatchet with his former nemesis. More importantly, Anderson took responsibility for his acrimonious WWE exit 14 years ago. 
"I did talk to him, but let me say this: Nobody got me fired. I got me fired," Anderson said. "You know, like, as the years wore on, right? Because I was very bitter and upset for a few years. And that resentment was directed at the wrong place ,and it should have been directed back at me. Because had I been doing all the right things, I would have never been in a position where one person's word could have any effect on my career."
Anderson admitted he had "done enough things" that rubbed McMahon the wrong way, and that the Orton incident was just the straw that broke the camel's back. "We have talked and I think both of us are in very different places in our lives right now," said Anderson, recalling a conversation with Orton when "WWE Raw" was in Minneapolis a few years ago. "[I] had like a very long, pretty cool discussion with him."