AEW On FOX? Tony Khan Won't Speculate, Cites 'Lack Of Loyalty' In Wrestling Business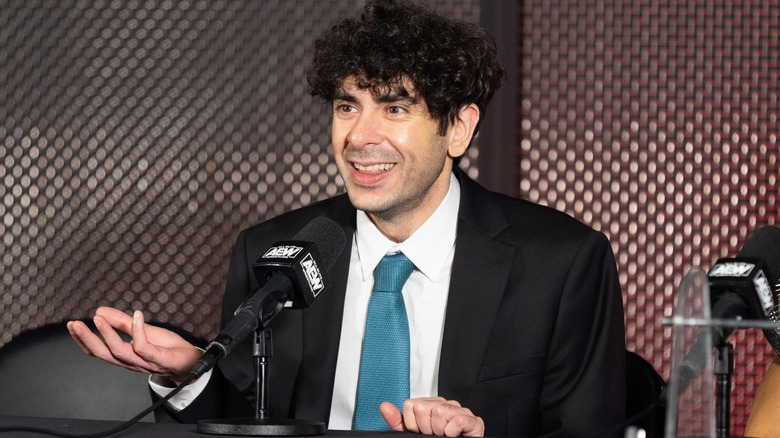 AEW
With "WWE SmackDown" officially moving from FOX to USA Network in October 2024, there's been speculation on whether FOX could vie for another wrestling program in the future. Considering that AEW's media rights with WBD also expires in 2024, Tony Khan was asked on a media call Tuesday if he expects FOX to be a potential suitor for shows such as "AEW Dynamite" and "AEW Collision" next year.
"I don't think it would be fair to talk about possible bidders or outside speculation," Khan responded. "Right now, we're on Warner Brothers Discovery, and I find that in the entertainment business, there is not a lot of loyalty at times, and there should be. This is a family business, we're not a public company." 
Khan noted that even if he gets "punched in the face with circumstances," he doesn't plan on downsizing the AEW staff or laying off nearly 30 wrestlers the way WWE did recently, as he truly cares about his employees. The AEW boss believes a lot of corporations don't share his family's core values, but that hasn't deterred him from giving up on his beliefs. 
"Not every family business has those principles, but we do, and that's how I was raised. I have to say I feel there is not enough loyalty in the entertainment business. Yes, it's no secret, and it is a business. We'll be up at the end of 2024 and I would love to stay at Warner Brothers Discovery forever. I think it's great for the fans to have wrestling on TBS and TNT," said Khan.
AEW willing to take a pay cut to stay on WBD?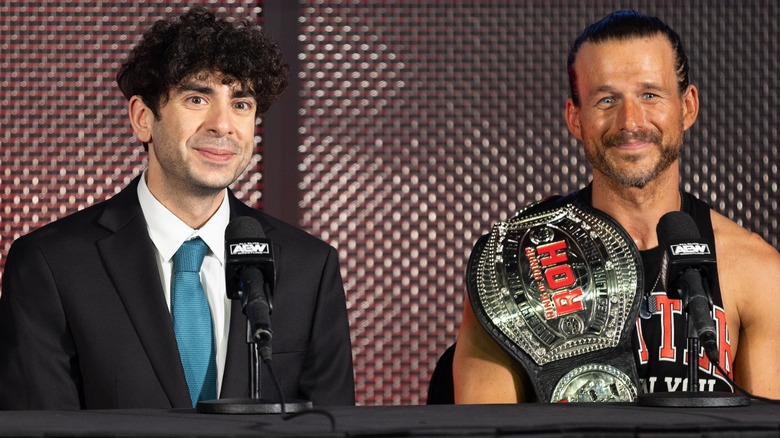 AEW
While reiterating his desire to keep AEW programming on WBD, Tony Khan said he expects "a lot of potential bidders" to vie for AEW's media rights next year — provided AEW and WBD don't agree to a contract extension beforehand. In fact, he implied that AEW would be willing to take a pay cut to remain on WBD as the company plans to "stay loyal" to the media conglomerate.
"Mr. Zaslav [WBD CEO David Zaslav] has been really kind to me and given me great opportunities," Khan said. "If all things being equal, or even a couple cents difference, I would probably even take a penny or two less to stay at Warner Brothers Discovery. You don't see that in the media businesses very much — that kind of loyalty. I really appreciate everything they've done for me and continue to do."
Khan thanked his bosses at WBD for issuing a press release touting the success of last week's "AEW Dynamite: Grand Slam" and believes the recent viewership surge bodes well for the future of his company. "We'll get the kind offer that surely would be befitting of the great performances we've had. I'm just very happy at WBD right now and cannot say enough good things about Mr. Zaslav, especially since we launched Collision. The company is stronger than ever," said the AEW CEO.