Why Shannon Moore Calls WWE Return 'Probably The Worst Decision I Ever Made'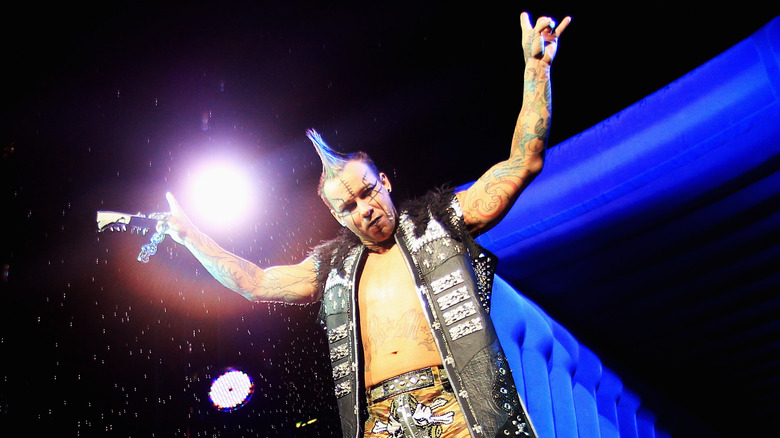 Joern Pollex/Getty Images
After Shannon Moore's first stint in Impact Wrestling, then known as TNA, he returned to WWE. Moore spoke about his second WWE stint not being the greatest on Road Dogg's podcast "Oh You Didn't Know." Moore, who worked under the "Prince of Punk" gimmick in TNA, was packaged as 'The Reject" in WWE, and it caused a short feud with CM Punk while both men were on WWE's version of ECW.
"Yeah, I went back up there, probably the worst decision, I ever made in my life, honestly," said Moore. "Yeah, just because I think that's the time whenever CM Punk was getting ready to come up. My whole thing in TNA was kind of a punk gimmick, I was the prince of punk. Like I had no clue who CM Punk was at the time, but whenever they brought me back, it was just to feel like, I feel like, just to s***t on that."
In the few matches between them, Punk was always the winner, which Moore noted on the podcast, and he doesn't blame WWE for booking it that way since Punk made the company millions. Before Moore left WWE, he went to the " WWE SmackDown" brand and tagged off and on with former WWE star Jimmy Wang Yang. Moore's last WWE match was on August 5, 2008, where he and Yang were defeated by Curt Hawkins and Zack Ryder. Two years after his WWE release, Moore returned to Impact, where he would remain until 2012.
If you use any of the quotes in this article, please credit "Oh You Didn't Know?" with an h/t to Wrestling Inc. for the transcription.