Triple H Introduces Nick Aldis As New WWE SmackDown GM, Kevin Owens Drafted From Raw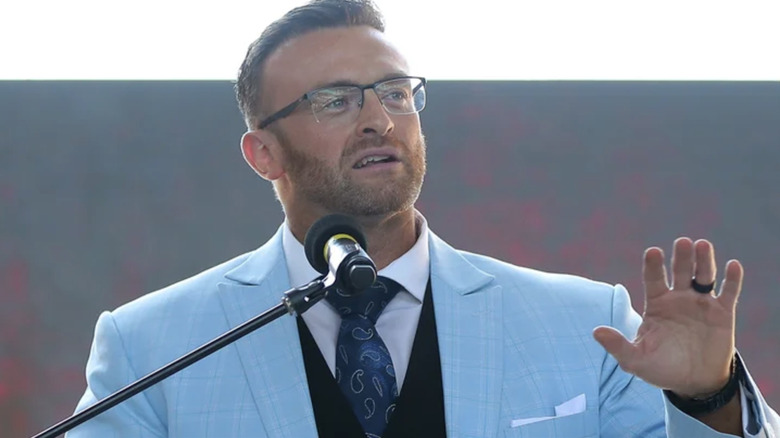 Omar Vega/Getty Images
The season premiere of "WWE SmackDown" was always set to have an announcement from Chief Creative Officer Paul "Triple H" Levesque, but what we got was a triple-whammy, with Adam Pearce announced as the new General Manager of "Raw," Kevin Owens as the trade chip returned to "SmackDown" in exchange for Jey Uso, and former NWA World Heavyweight Champion, Nick Aldis, introduced as the new GM of "Smackdown."
After the appointment of Pearce, who Levesque acknowledged for doing a great job as the all-encompassing authority figure on both brands for the last several years and subsequently promoted to "Raw" GM, Levesque alluded to the "SmackDown" side of things. He was interrupted by "NXT" North American Champion — and The Judgment Day's biggest heat magnet — Dominik Mysterio before calling Aldis into the ring.
Aldis, following a handshake agreement with Levesque, fought off Mysterio's interjections and the ensuing crowd displeasure, to turn the conversation back to the completion of the Jey Uso trade. That's when Owens' musichit and "KO" made his way to the ring. Not showing any patience whatsoever, Owens immediately Stunned Mysterio, putting an end to the segment and seemingly kicking off a new era for both brands on the road to Survivor Series.