Claudio Castagnoli Reveals Crazy Ideas From Blackpool Combat Club Group Chat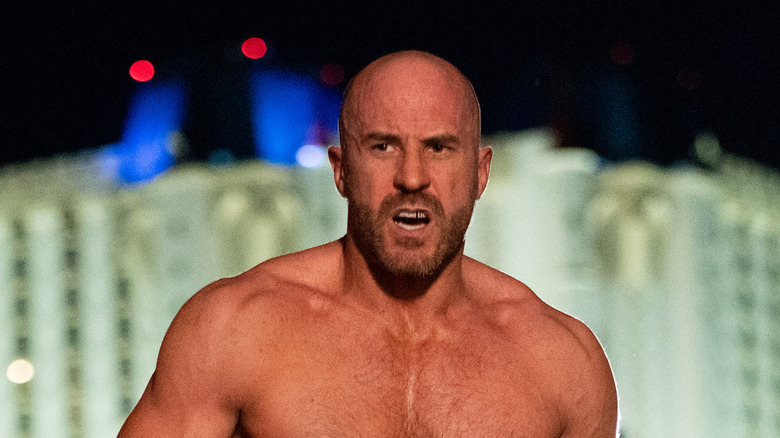 AEW
During an exclusive interview with Joe Baiamonte of SPORF, AEW's Claudio Castagnoli spoke about some of the crazy ideas that have come up in the Blackpool Combat Club's WhatsApp group chat. The BCC currently consists of Castagnoli, Jon Moxley, Bryan Danielson, and Wheeler Yuta.
"I think right now we're trying to figure out, we were talking the other day in our group chat, about a new Blackpool Combat Club shirt," Castagnoli said." And I think we want to have a slogan, like 'Be Violent', but then have like a fairy or something on it, like from a cartoon or from a children's book or something. 
"We don't need more skulls on our shirts and blood and stuff. Let's have something fun paired with something that's completely, completely different. There would be a Tinkerbell-type thing and then 'Be Violent.' I think that would be brilliant."
Castagnoli revealed that he, Moxley, and Danielson had proposed an interesting idea for Yuta's future ring gear. The two-time ROH World Champion said that the trio was trying to convince Yuta to wrestle in sumo-like attire, which Castagnoli described as "essentially wearing a diaper." Castagnoli explained that he, Moxley, and Danielson were inspired after seeing pictures of "old school lifting techniques from like the 1920s." He said that the group regularly shared "really, really old school holds" in their group chat.
'That's the fun part of being part of the BCC'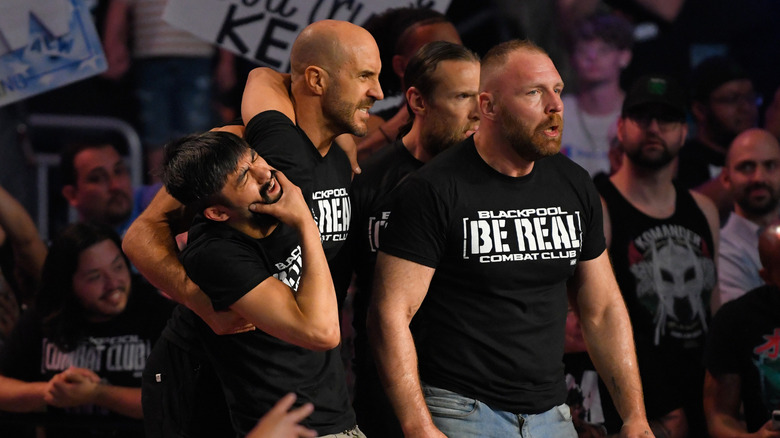 AEW
Castagnoli, who recently lost the ROH World Championship to Eddie Kingston at "AEW Dynamite: Grand Slam 2023," provided further insight into the BCC's WhatsApp group conversations. He admitted that it was "a lot of fun."
"But I feel that's how we again, flesh out ideas," Castagnoli said. "We run them across each other. That's how we all compete with each other because we're still trying to make each other better. So, you know, that's the fun part of being part of the BCC. We run stuff by each other and like, 'Hey, what do you think of this? Oh, that's cool, okay, cool, let's do that.'
"And because we've had a few singles matches as well, it's like, 'hey, what do you think of this? What do you think of that?' Or I just sit back and watch Orange and Mox wrestle and I didn't want to know anything about that match. I was just like, 'I don't want to know nothing, I don't want to hear it.' Like I walked into the locker room and Mox was talking, kind of thinking out loud about stuff. And I was like, 'alright, I'm leaving, I don't want to know. I just want to watch and enjoy it.'"
The Blackpool Combat Club was first formed in March 2022. The group has been regularly featured on AEW programming since. The BCC most recently teamed up as a quartet at AEW Double or Nothing 2023, where they defeated The Elite's Kenny Omega, "Hangman" Adam Page, and The Young Bucks in an Anarchy in the Arena match.